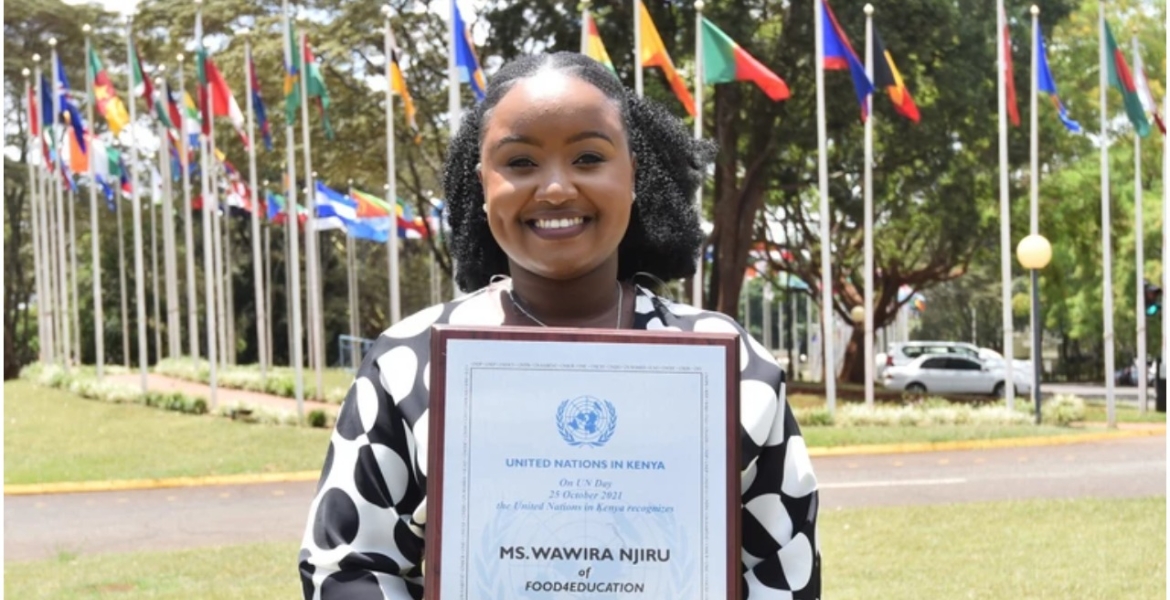 Food For Education founder Wawira Njiru has been named the United Nations in Kenya Person of the Year.
The UN in a statement said Wawira was recognized for her efforts in providing meals to more than 33,000 public school children from poor backgrounds at subsidized prices.
A plaque given to Wawira at UN offices in Nairobi says the award was "in recognition of her leadership and personal sacrifices in ensuring thousands of meals are served daily so that children don't go to school hungry."
Food For Education, a non-profit organization, has provided over six million meals to children from vulnerable families since its launch in 2016.
The organization procures food directly from farmers and uses Tap2Eat, a digital mobile platform, to ensure public primary school children get access to nutritious food for education.
Parents pay for the subsidized lunch using mobile money and the amount is credited to a virtual wallet linked to a smart wrist band which students use to Tap2Eat in under 5 seconds.
A typical meal comprises rice, beans, vegetables, and chapatti, and sometimes lentils, maize, and fresh fruits.
Wawira, a University of South Australia graduate, started out by preparing and providing 25 meals a day for kids from vulnerable households.
"The time is now for every Kenyan child to have access to nutritious meals in school," she said after receiving the accolade on Monday.