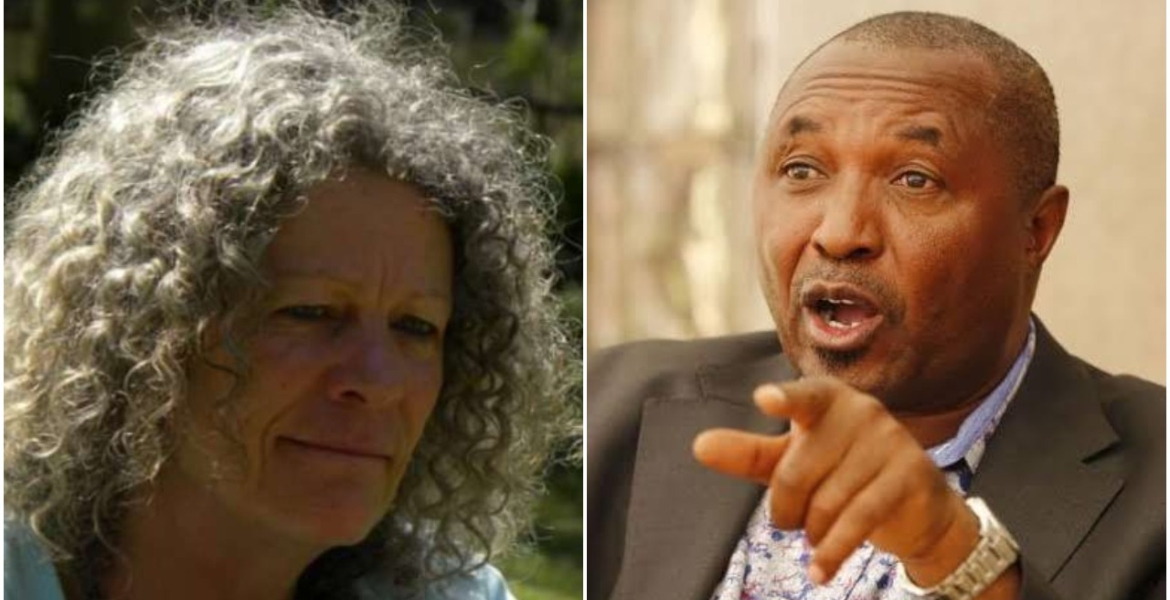 Detectives have identified Bahati MP Kimani Ngunjiri as a person of interest in the murder of renowned environment activist Joanna Stuchburry.
Stutchbury, 64, was attacked by unknown assailants near her home in Thindigua, Kiambu County on July 15th this year.
Neighbors said she was driving home when she stopped her car to clear tree branches blocking her driveway when she was shot. Her body was found in the car with the engine still running and valuables still intact, suggesting the attack was not a robbery.
Stutchbury, who was known for her relentless efforts to protect Kiambu Forest from private developers, had received multiple death threats due to her campaign against encroachment. 
In 2018, she single-handedly blocked a developer who wanted to re-channel a wetland by creating an access road to Kiambu Forest, which borders her home.
Details have emerged over a confrontation between Ngunjiri and Stuchburry before her brutal murder in July.
Appearing before the Senate Security Committee on Wednesday, Environment CS Keriako Tobiko said the conservationist was murdered over her unrelenting fight to conserve and save the forest.
Tobiko referred to a matter filed at Kiambu law courts in February 2018 where Agropack Limited, a company in which MP Ngunjiri is the director, sued the Kenya Forest Service (1st defendant) and Stuchburry (second) defendant for blocking its attempt to create a road that connects to the MP's parcel of land namely LR no. 25009.
"The 2nd respondent (Joannah Stuchburry) using the 1st respondent (Kenya Forest Service) as her agents inhibited, stopped and/or frustrated the applicant's efforts of clearing and upgrading the public access road," an affidavit sworn by MP Ngunjiri reads.
An autopsy revealed that Stuchburry was shot six times while trying to defend herself from her killers and died of excessive bleeding.