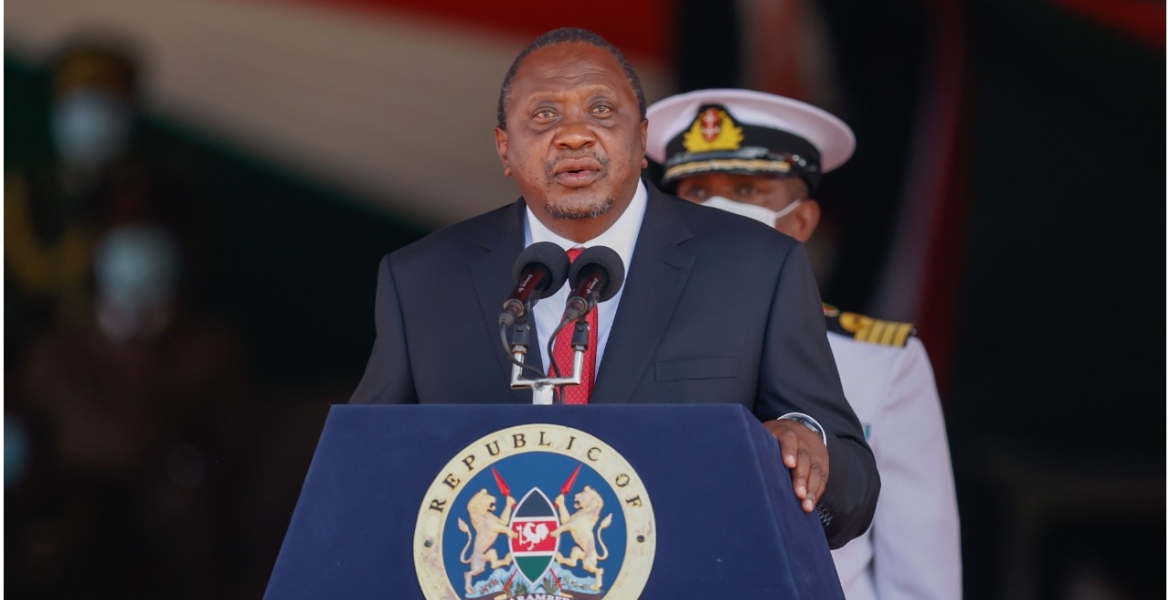 President Kenyatta is set to make his last State of the Nation address in Parliament on Tuesday next week.
National Assembly Speaker Justin Muturi made the announcement during a meeting with MPs at Parliament buildings on Tuesday.
"I wish to notify members that a special joint meeting of parliament will take place on November 30 at 2:30 pm in the National Assembly's main chamber, Parliament buildings," Muturi said.
"The clerk is hereby directed to make arrangements for members to participate in the special meeting."
As opposed to the past when the address was held on Thursdays, this year's event will be held on a Tuesday since MPs are expected to go for a recess on December 2nd.
In this year's address, Kenyatta is expected to highlight his administration's accomplishments and table his agenda for his final year in office.
Article 132 (1) of the Constitution mandates the President to address a special sitting of Parliament once every year. It also requires him to file a report on the measures taken and progress achieved in the realization of national values.
The President is also required to table a report to the National Assembly on the country's progress in meeting its international obligations.