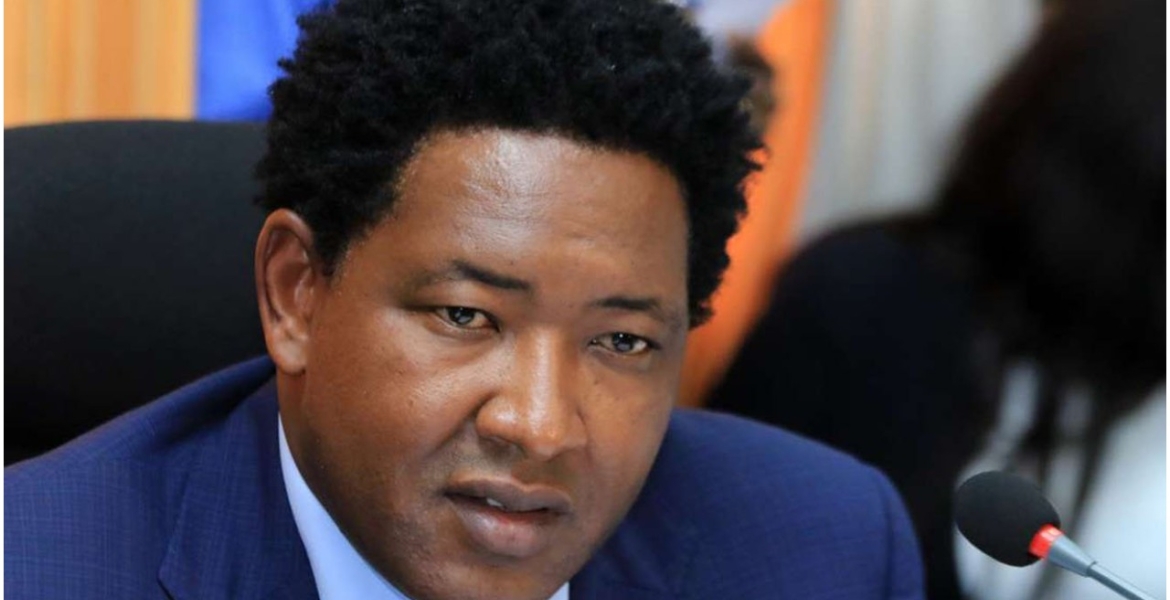 A woman has sued Narok Senator Ledama Olekina demanding Sh350,000 in monthly child support.
In an application filed at Milimani law courts, Esther Wanjiru Gatume claims Senator Olekina has neglected his responsibility of taking care of the minor, who is his biological son.
She wants the court to compel the politician to pay interim child support of Sh200,000 pending the hearing and determination of the case.
The applicant says she met Olekina in September 2019 and the two entered into an intimate relationship, leading to the birth of the child in October 2020. Wanjiru claims the first-time senator cut off communication with her immediately after she informed him that she was carrying his child.
"When I conceived and realized I was pregnant, I immediately informed the respondent that he was going to be a father. But to my dismay and utter shock the respondents cut off communication with me," Wanjiru says in court documents.
"I was left with no other choice but to settle all the cost and bills during the pregnancy, scans, birthing without any involvement or assistance of the respondent."
She adds that Olekina has remained silent despite informing him when the child was born and requesting him to take responsibility.
Wanjiru is demanding Sh350,000 per month to cater for house help (Sh17,000), food (Sh50,000), medical (Sh40,000), shelter (Sh80,000), clothing (Sh50,000), entertainment (Sh43,000), utility bills (Sh50,000) and service charge of Sh20,000.
She argues that the respondent is a member of parliament and a prolific businessman with a steady income and excessive means to provide for the minor. She has attached medical bills and receipts in the court papers.