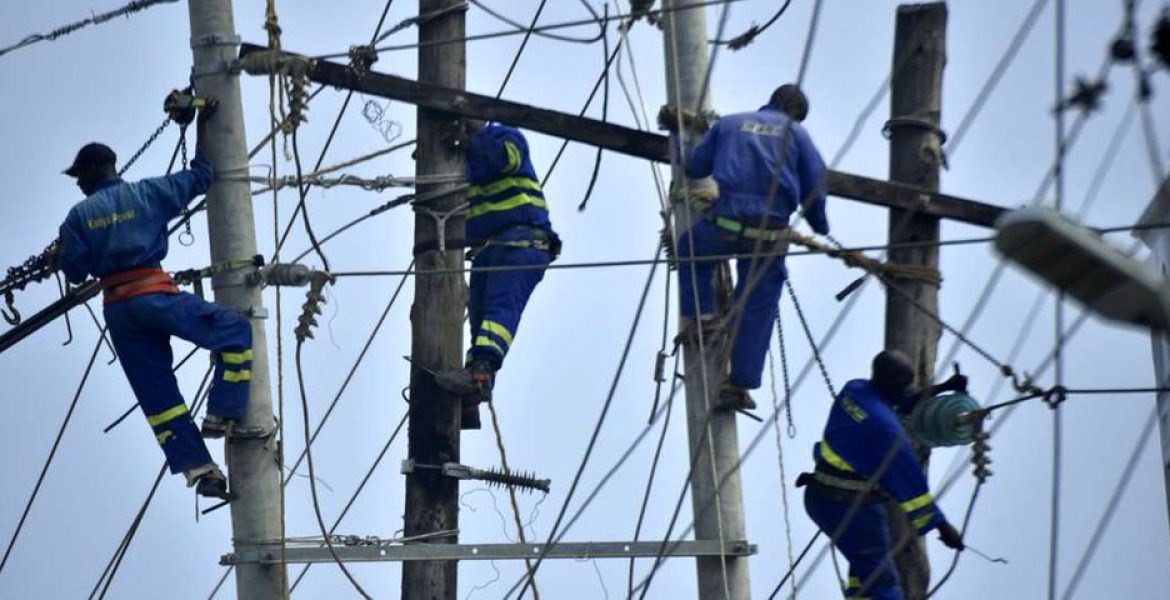 Power supply has been restored in most parts of the country following a nationwide outage on Tuesday mid-morning.
Kenya Power in a statement said the blackout was caused by collapsed towers on a high voltage transmission line connecting Nairobi to the Kiambere hydroelectric dam. The company did not disclose the circumstances that led to the 10:45 am incident.
In an update on its Twitter page, the State-controlled utility company said power had been restored in Nairobi, West Kenya, North and Central Rift and South Nyanza.
"We are working to restore supply to the remaining areas affected by the outage. We wish to apologise to our customers for the inconvenience caused," Kenya Power said.
Last month, a section of the Loyaingalani-Suswa transmission line also collapsed, knocking out some power supply.
Kenya Power said the collapse of some parts of the 430 kilometer-long 400 kilovolts transmission line cut off the 310.25-megawatt Lake Turkana Wind Power (LTWP) plant in Marsabit, which supplies about 17 percent of Kenya's total peak power demand. This led to power rationing in some parts of the country while it was being repaired.
In May 2020, Kenya experienced a similar nationwide blackout after a section of a high voltage power line that transmits power to Nairobi from the Olkaria geothermal power plants broke.