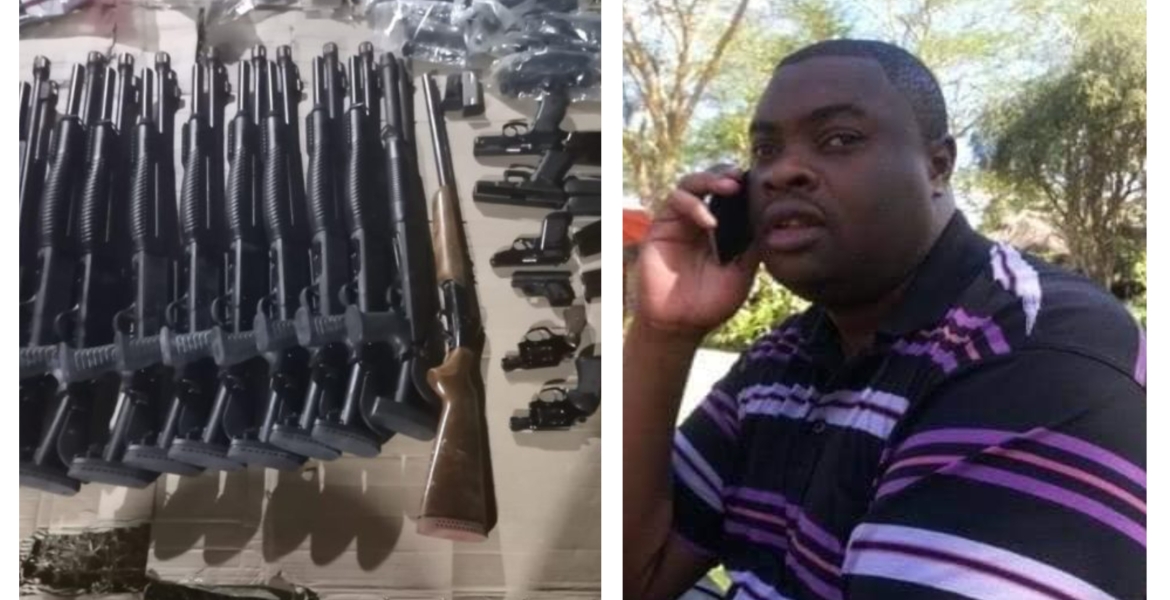 Detectives from the Anti-Terror Police Unit (ATPU) are in hot pursuit of a suspect following the discovery of an armory stocked with a cache of lethal firearms and hundreds of ammunition in his house in Nairobi's Kilimani area.
Ken Wycliff Okello Lugwili, the proprietor of Vic. Technologies Limited, had failed to pay rent for several months, prompting the landlord Ballon Wanjala Nangalama to seek a court order allowing him to break into the premises located on Wood Avenue.
Accompanied by police officers, Hebros auctioneers gained entry into the premises on Tuesday ready to issue a notification of sale of any worthy items in a bid to recover rent arrears totaling Sh4,962,990.
Once inside, the auctioneers and police officers discovered an armory stocked with an assortment of weapons of different calibers and hundreds of ammunitions. 
Among the 22 firearms found were nine escort magnum short guns, one Benelli short gun, five Guatro short guns, one savage short gun, six Walter pistols, and a total of 565 ammunition of assorted different calibers.
The officers also found 25 pistol holsters, 9 double magazine carriers, 6 single magazine carriers, 30 slings, 5 sniper altimeters, 10 sniper torches, a certificate of registration as a firearm dealer, an expired Nairobi City County business permit, firearm movement register, and assorted firearm manuals.
The recovered items were taken to Kilimani police station as specialized units led by the ATPU took over the case for further investigations.
Detectives have since established that the suspect was a licensed firearm dealer but his license was suspended over three years ago.
"The suspect who has since gone into hiding is wanted and has 24 hours to surrender to the nearest DCI offices…Should you have any information on his whereabouts, please dial 0800 722 203," DCI said.