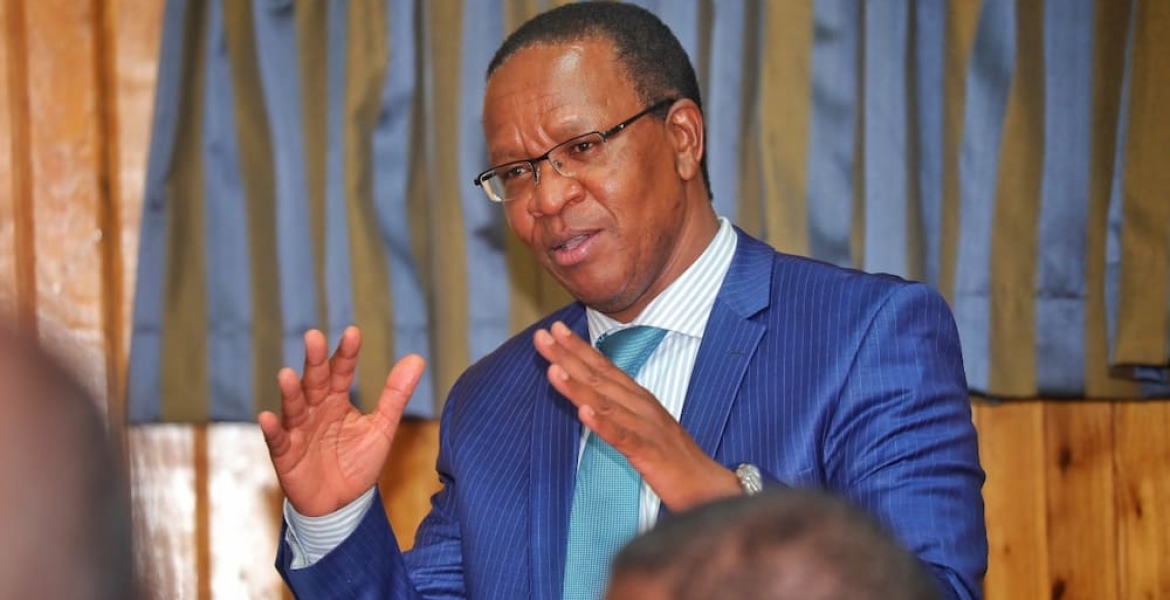 Interior Principal Secretary Karanja Kibicho has dismissed claims that the government plans to use local administrators to rig the August 9th general elections.
Kibicho termed the allegations made by a section of leaders allied to the Deputy President William Ruto-led Kenya Kwanza Alliance as false and baseless, adding that the government has no business buying the national identity cards of voters as alleged.
"Allegations that we are buying ID cards are just meaningless and baseless. We have no need to buy people's ID cards and I do not understand why we would use them anywhere. I can confirm that those are just false allegations," said Kibicho.
He further warned politicians against making reckless remarks in an attempt to seek sympathy votes in the upcoming elections.
"Before politicians make some of these remarks, even though we understand they are seeking sympathy during the election period, let them say at least things that make sense and that they can substantiate," he added.
Kenya Kwanza-allied leaders have been raising questions about the recent meetings between Interior Ministry officials and national government administrative officers, including chiefs, saying that they might be platforms to influence the outcome of the forthcoming elections.
On Friday, Ruto linked President Kenyatta to an alleged plot to interfere with the August 9th elections, claiming that chiefs are being coerced in secret meetings to undermine, sabotage, and manipulate the forthcoming elections.
"Mr. President, why are chiefs and other public servants being forced and threatened in secret meetings to undermine, manipulate and sabotage peaceful elections?" Ruto posed on his Twitter account.
"What will it benefit you to foment conflict amongst innocent Kenyans? Boss, let's not take the country in this direction," he added.