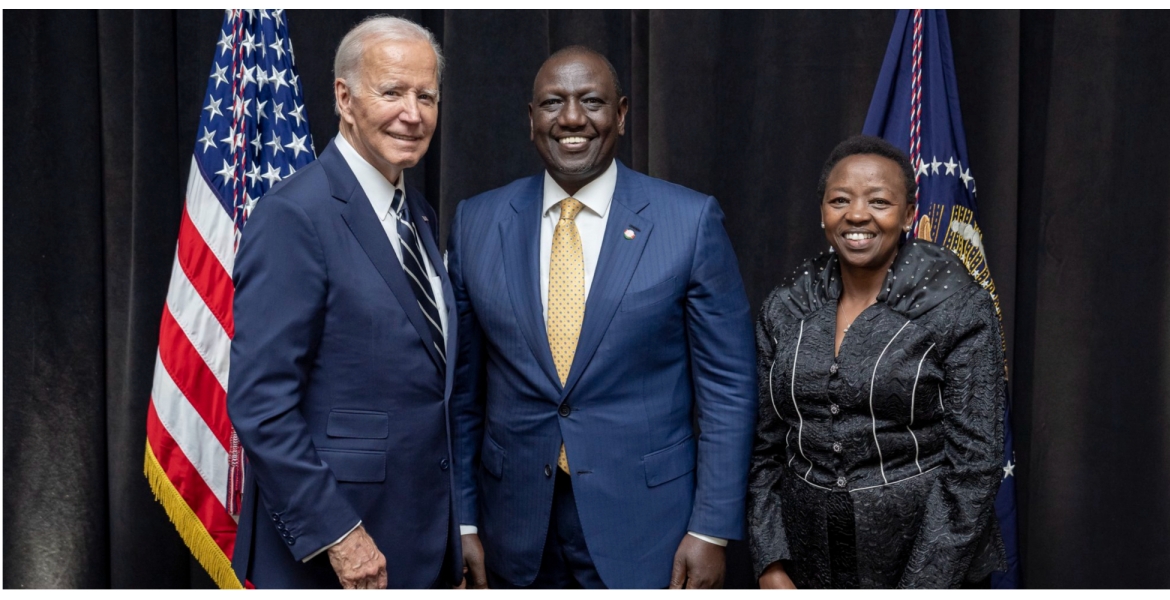 President Ruto on Thursday night met with his United States counterpart Joe Biden in New York City.
Biden hosted Ruto and First Lady Rachel Ruto at a reception during the ongoing 77th session of the United Nations General Assembly (UNGA).
The two leaders agreed to strengthen ties between Kenya and the US to ensure they enjoy economic prosperity.
"Kenya will continue expanding its strategic partnership with the United States of America to advance peace and prosperity in Africa," President Ruto said on Twitter.
Ruto's meeting with Biden came after he held talks with the United States Secretary of State Anthony Blinken on the sidelines of the UNGA conference on Wednesday.
Blinken said they discussed the ongoing efforts between Kenya and the US to tackle food insecurity, as well as regional peace and security.
"Good meeting with Kenyan President @WilliamsRuto to discuss our countries' ongoing efforts to address food insecurity and regional peace and security," Blinken said in a tweet.
While expressing confidence in the two country's bilateral relations, Blinken pointed out that he looks forward to strengthening strategic partnership with Kenya, especially on trade and investment.
"I look forward to strengthening our strategic partnership, especially on trade and investment," he added.
President Ruto reiterated Kenya's commitment to advance strategic partnerships with the US at both bilateral and multilateral levels.
"We acknowledge the strong ties between Kenya and the United States and commit to step up cooperation in the areas of trade, investment, food security and stability in the Horn of Africa for the benefit of the people," said Ruto.