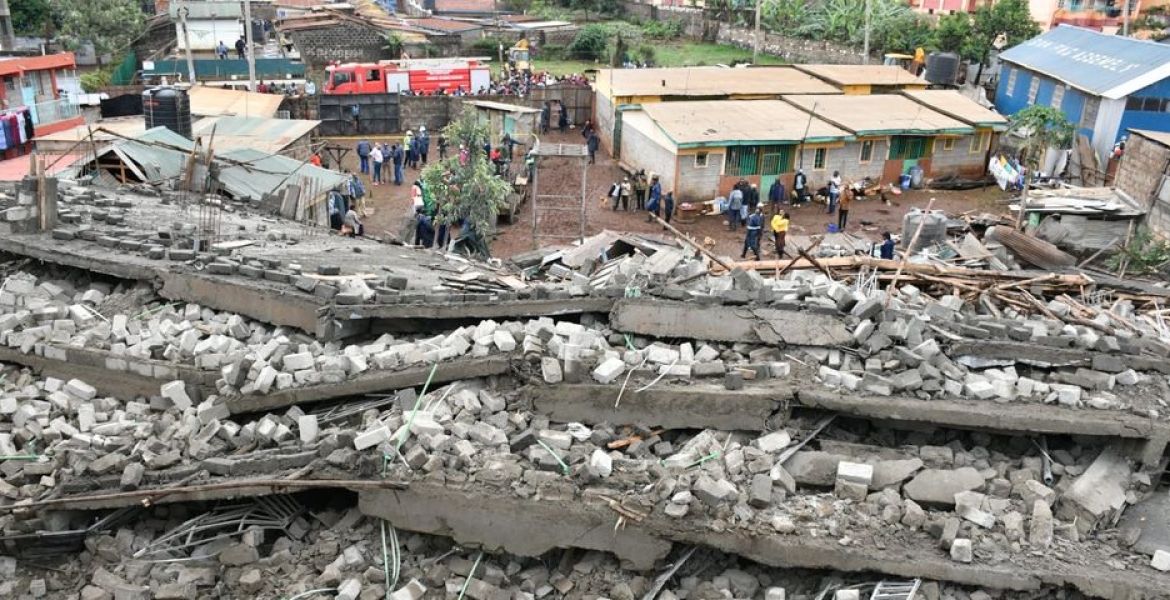 Jennifer Kamau, the owner of a building that collapsed in Ruaka, Kiambu County last week and killed two people has been arrested at the Jomo Kenyatta International Airport (JKIA) while attempting to flee to the United States.
The Directorate of Criminal Investigations (DCI) said Kamau, 59, was arrested by JKIA-based detectives minutes before she boarded a flight destined for Texas.
Kamau alongside other stakeholders including county officials and engineers may be charged with causing deaths and damage to other people's properties, according to Kiambu County Commissioner Joshua Nkanatha.
"There is loss of life and damage of property, people died in Kirigiti and Ruaka so there are so many things that we are looking at," Nkanatha told the media on Monday.
A man and his wife lost their lives after the six-storey building under construction at Ruaka's Joyland area collapsed on their house.
The structure collapsed at around 3:30 a.m. on Thursday and fell on an adjacent building where tenants were asleep.
Nkanatha said a multi-agency team comprising officers from the national and county governments will move around the entire county to inspect the state of the buildings to prevent such incidents in the future.
The commissioner pointed an accusing finger at the judiciary for freeing suspects who are arrested in connection to collapsing buildings on anticipatory bonds.
"We respect the independence of our judiciary but we cannot win this fight alone, we are requesting them to help us deal with this impunity, we are all serving the same people," Nkanatha lamented.