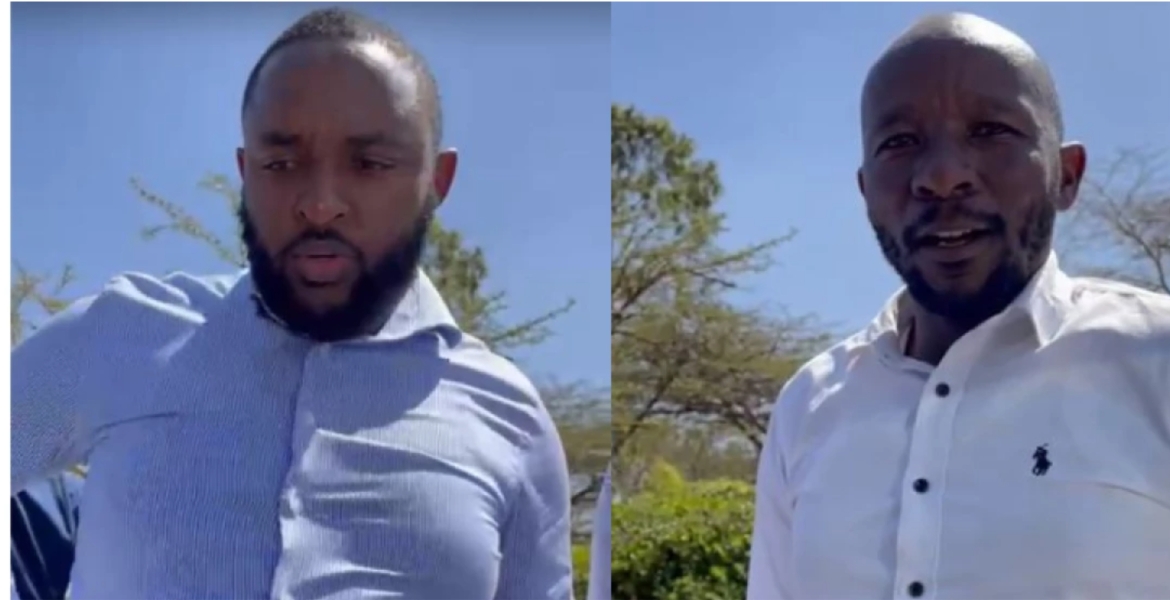 Residents of Nairobi's upmarket estate of Karen have appealed for protection against a suspected land-grabbing cartel targeting elderly homeowners.
Eric Munyua, an official of the Karen Residents and Owners Association raised alarm over the rising cases of individuals claiming ownership of homes belonging to elderly residents.
On Thursday, a group of residents thwarted an attempt by two suspects to grand a property owned by a white couple in the area.
Jackson Mwangi Wambui, who claimed to be the deputy OCS at Karen police station, and his accomplice Peter Munene Kamau were caught on video seeking access to Richard Hooper's Karen residence.
The stand-off attracted the attention of Hooper's neighbors via social media alerts, with some rushing to rushing to his rescue.
"This is one amongst the many cases that we have in Karen area whereby strangers appear out of nowhere claiming to own the land of some of our members yet we know our members very well and we even keep records to show who has lived where for how long," said Munyua.
Mwangi and Munene were prevented by Hooper's friends and neighbors from making a further claim to the property.
Mwangi was arrested by DCI officers from Karen and was arraigned at Ngong' law courts, where he was charged with impersonating a police officer. His accomplice was instructed to report back to Karen Police Station on Thursday.
The Karen DCI is investigating the matter with a view of establishing whether the two suspects are part of a land grabbing syndicate that is mainly targeting elderly home owners in Karen.
"The victims have been elderly people who are maybe living alone as their children are not around, and fortunately we're always in touch with them to know what is going on," Munyua said.
He added: "We keep having attempts by whomever they are trying to claim land…it ends up going to court. This is the sixth or seventh incident in the last couple of years."
It is believed the cartel is colluding with influential persons in the Ministry of Lands.