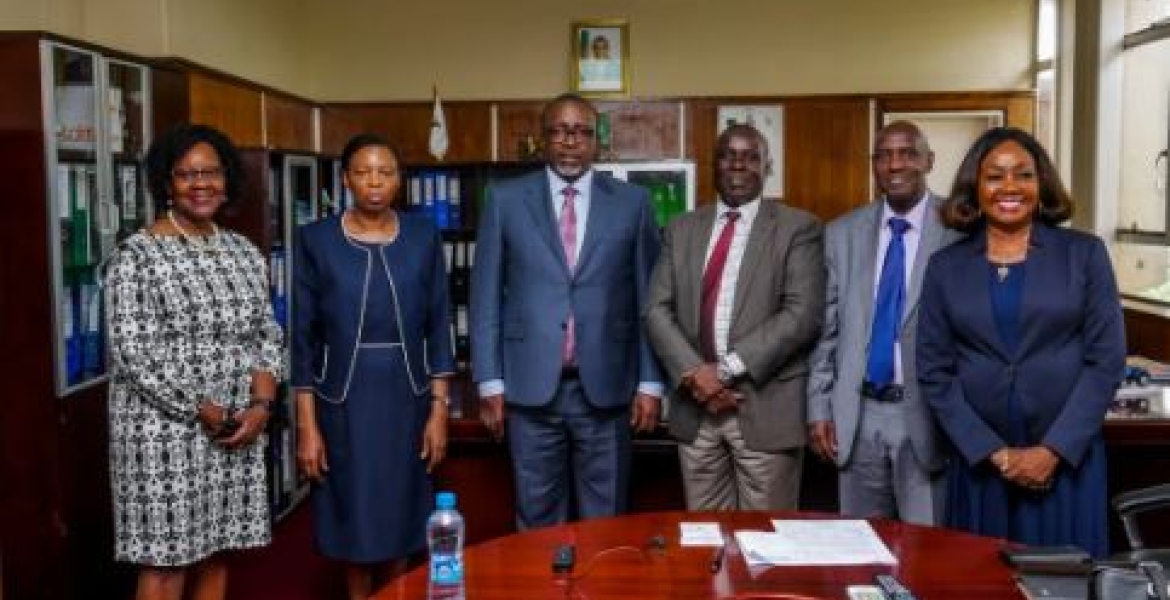 The Zambian government has agreed to offer Kenyan farmers land for large-scale farming as part of the efforts to achieve food security.
Agriculture Cabinet Secretary Mithika Linturi made the announcement after holding talks with his Zambian counterpart Reuben Mtolo in Lusaka on Monday. 
Linturi said Kenya and Zambia will sign a memorandum of understanding to allocate Kenyan farmers 20,000 hectares of land for large-scale farming. 
"The deal will help us to achieve food security by allowing Kenyan farmers to get permits to practice farming in Zambia and export the food to Kenya," Linturi said. 
On his part, Mtolo said the partnership will boost Kenya's ambition to attain food security since the Zambia weather patterns are more favorable for food production.
"We have agreed to allow Kenyan farmers to start large-scale farming in Zambia and export their harvests to Kenya. We have one of the best farms and weather in Zambia which is favorable for farming and it will be beneficial to Kenyans," Mtolo stated. 
Further to this, Zambia agreed to supply Kenya with its surplus maize as a short-term measure of the current drought situation in Kenya. 
"Our short-term measure is to stabilize Kenya maize flour demands and prices. However, our long term plan is to engage large scale farmers who will produce maize specifically for the Kenyan market," Mtolo noted. 
CS Linturi hailed the Zambian government for its willingness to collaborate with Kenya in making both countries food secure. 
"President William Ruto's government will do everything possible to bring down the cost of food by adopting creative measures like such collaborations. I am happy that the government of Zambia is willing to offer Kenyan farmers farm blocks where they can produce food for export markets," he said.
Linturi was accompanied by Crops Development Principal Secretary Kello Harsama, and Kenyan Ambassador in Zambia Flora Karugu, among other officials.