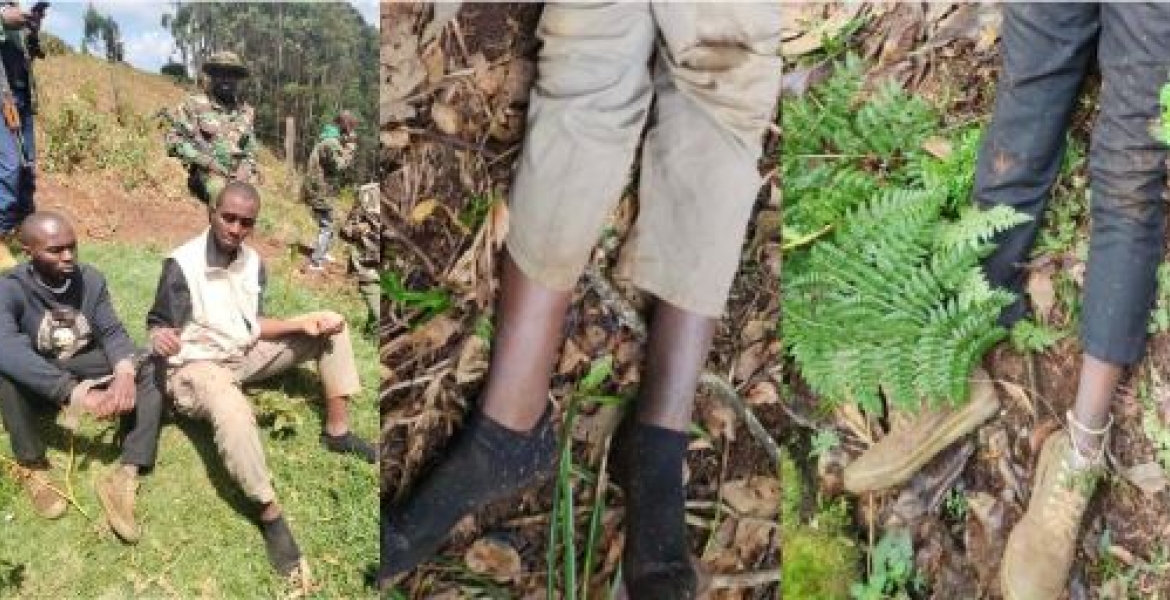 The Independent Policing Oversight Authority (IPOA) has opened a probe into the controversial shooting of two suspected bank robbers by police in Murang'a on Sunday.
In a statement on Monday, IPOA said it will take appropriate action including recommending to the Director of Public Prosecutions the prosecution of any officer found culpable.
"The Independent Policing Oversight Authority has learnt of a shooting in Murang'a County during which two men were fatally wounded on Sunday, March 12, 2023. Section 25 (1) of IPOA Act, demands that the Authority shall investigate any death or serious injury including death or serious injury while in Police custody, which are the result of Police action or were caused by members of the Service while on duty," reads the statement.
"The Authority launched investigations immediately and has since established police action was an ingredient that resulted in the loss of lives."
The agency noted that a Rapid Response Team from Nairobi has been dispatched to beef up its Nyeri regional investigators, adding that its investigations are impartial, fair and transparent.
In a report on Sunday, the Directorate of Criminal Investigations (DCI) said the two suspects were gunned down following a shootout with police officers in Kigumo, Murang'a county.
DCI said the two were part of a six-man gang that staged a robbery at Unaitas Sacco in Kigumo town on Saturday and made away with an unknown amount of money after disarming a police officer and taking possession of his G3 rifle. 
It noted that officers combed Kinyona Forest on Sunday morning and came across the two, who challenged them to a duel. 
"What followed was a volley of fierce gunfire that brought the entire forest ecosystem to a standstill, as the officers returned fire with remarkable precision killing the two on the spot," DCI wrote, sharing images of legs of the two slain suspects.
Following the operation, two police rifles and a bag containing Sh1.13 million stolen from UNAITAS Sacco were recovered. 
But a photo shared online by a Twitter user shows two men believed to be the slain suspects sitting on the ground, tied to one handcuff and surrounded by a number of police officers. The photo contradicts DCI's claim that the two were killed in a shootout after challenging officers to a duel.
DCI later deleted the photos of the two slain suspects from its social media pages.