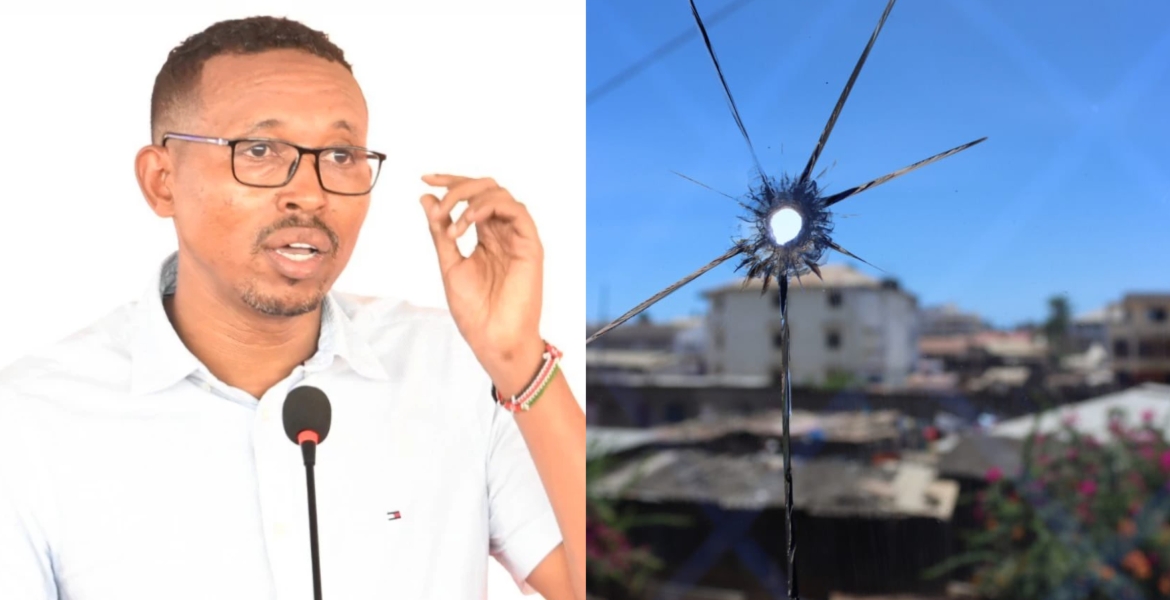 Nyali Member of Parliament Mohammed Ali, alias Moha Jichopevu, claims his life is in danger.
Through Twitter, the second-time MP said his office was attacked for the fifth time, claiming the assailants are baying for his life.
He shared a series of photos showing what appears like bullet holes in the windows of his office in Nyali, with police officers examining the crime scene.
"Yet again, for the fifth time, there has been an attack on my office. A clear indication that the person/people behind this attempt on my life are relentless to take me down. What they forget is, no human being can take the life of another except by the will of God," the MP tweeted.
Human rights organization Haki Afrika called for a speedy probe into the alleged attack, saying the shooting should prompt an upscaling of security for the MP's security.
"The incident has been termed as an assassination attempt targeting the legislator who so far remains unharmed but rightfully concerned about his life," Haki Afrika director Hussein Khalid said on Wednesday.
"We stand in solidarity with Hon Ali and call on the authorities to immediately move to ascertain those behind the senseless attack and ensure they are arrested and charged in court," he said. "Such an attack has no place in present-day Kenya and must not be left unattended."
Khalid questioned the state of security for members of the public if government officials can be easy targets for criminals.
"We are concerned that if a legislator can be shot at in this manner, how safe are Kenyan citizens?" he posed.