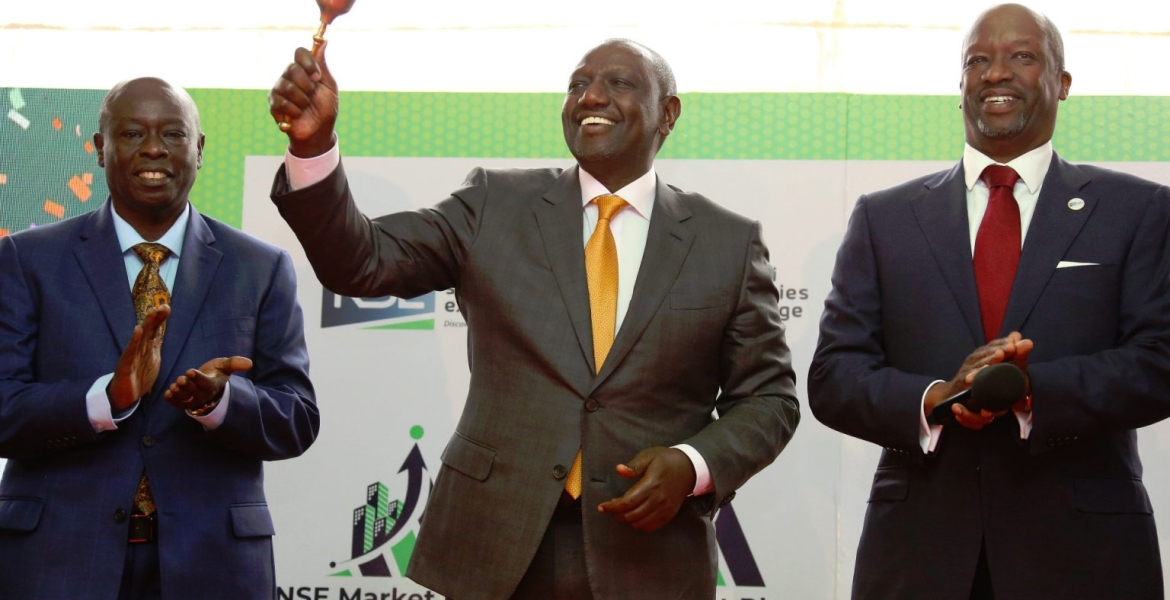 President Ruto has pledged to address the current dollar shortage in the country in the coming weeks.
Ruto, who spoke on Wednesday when he presided over the listing of Laptrust Reit at the Nairobi Securities Exchange (NSE), said the government is putting up measures to ensure dollar availability amid the country's depleting forex reserve. 
 
"I want to assure those in Kenya who were facing challenges of access to dollars that we have taken steps to ensure dollar availability in the next couple of weeks," said Ruto.
Due to the shortage of the greenback, oil marketers and manufacturers have been forced to buy a dollar at a premium to the Central Bank of Kenya's official exchange rate.
Ruto assured fuel importers that they will now be able to pay for oil products in Kenya shillings after the government inked an agreement with three international suppliers to ease the dollar shortage.
"I want to assure our fuel companies that they will now be able to pay for their fuel in Kenya shillings; they will no longer have to look for dollars every month because we as a government have done what we must do to ensure that we ease the burden of people who want to realize their returns in dollars," Ruto added.
Kenya picked Saudi Arabia Oil Company (Saudi Aramco), Abu Dhabi National Oil Company (Adnoc) and the Emirates National Oil Company (Enoc) to supply petroleum products on credit for nine months, with an extended credit period of six months.
Saudi Aramco will supply two cargoes of diesel every month, Adnoc another two cargoes of diesel and one cargo of dual-purpose kerosene, while Enoc will bring in three cargoes of super petrol per month.
Oil marketers will pay for products using the Kenya shilling as opposed to dollars, which is expected to reduce pressure on the forex reserves that are at their lowest levels in over a decade.
The dollar shortage has been attributed to various factors including declining exports, high import bills and reduced remittances.