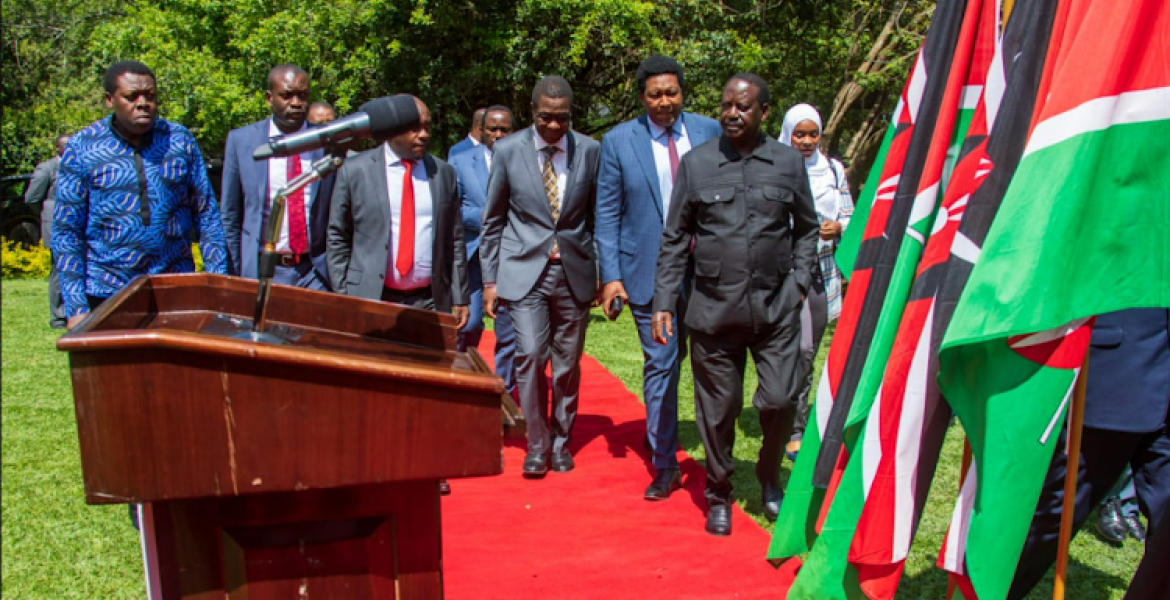 Raila at SKM Centre
Azimio leader Raila Odinga has restated that he is not interested in entering into a power-sharing agreement with President William Ruto, further stating that Ruto's regime is illegitimate. 
His utterance comes after the coalition decided to abort the planned Thursday mass protest to allow their delegates to proceed with the bipartisan talks after Keynan's withdrawal from Kenya Kwanza 7-member representative. 
"We wish to make it absolutely clear that we are not interested in power-sharing with Kenya Kwanza. In fact, our position remains that Kenya Kwanza is illegitimate that is in power through a civilian coup," he said. 
Speaking at the SMK Centre, the former prime minister mentioned that they will not partake in any power-sharing talks since their interest is in issues already made public.