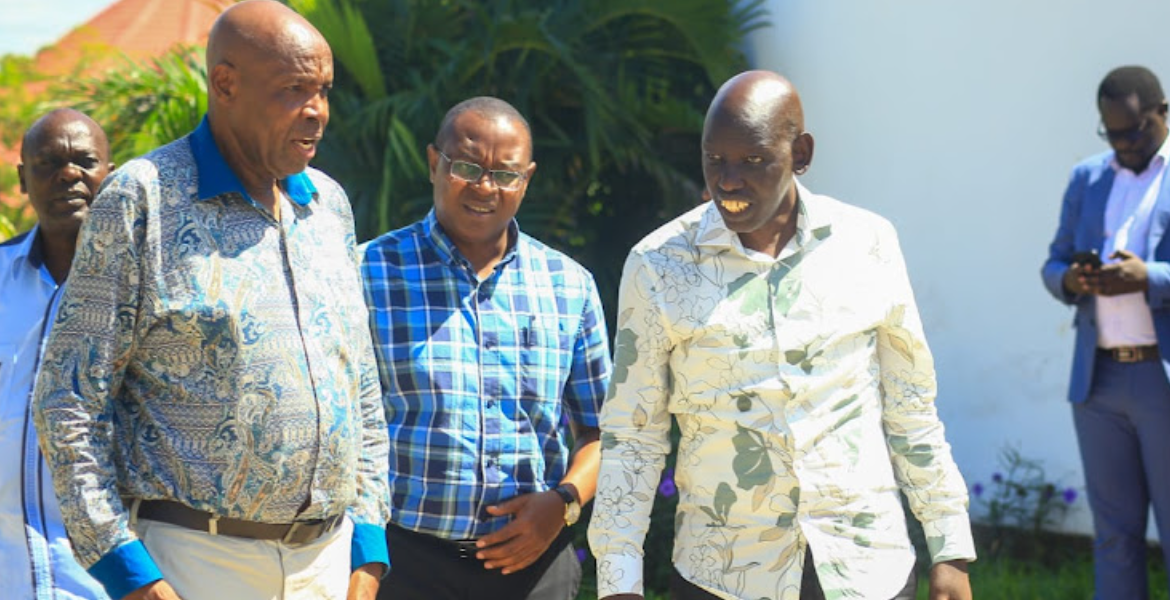 Education CS Ezekiel Machogu, Knec CEO David Njeng'ere and Education PS Belio Kipsang
The Kenya National Examination Council(KNEC) has distanced itself from blame over the alleged 2022 Form 4 exam leakage. 
The national examiner has said that parents parted with millions of shillings for fake papers disguised as  materials. KNEC CEO David Njeng'ere in a statement absolved itself from the fault saying that fraudsters take advantage of desperate parents by selling them fake exam papers. He added that the council will expose social media sites that claim to possess genuine examination papers.  
Mr Njeng'ere, while appearing before the National Assembly Education committee led by Tinderet MP Julius Melly, said people pay millions to rogue individuals purporting to be KNEC officials. The committee also questioned Education CS Ezekiel Machogu and PS Belio Kipsang at PrideInn Paradise Hotel in Mombasa. The CEO explained that it's impossible for people to access the papers prior to the examination, saying that only a few representatives access the examinations once they are set.  
"Enter those social media sites, get those papers and keep them. Wait for November and compare them with the actual papers," Njeng'ere said. 
Njeng'ere defended the council's use of deployment of security personnel around examination centers, saying that the approach was introduced to mitigate exam cheating. He stated that the Ministry has initiated amendments to the KNEC Act of 2012 to include the 2016 reforms, saying that most of the elements of the reforms are yet to be enacted in law.