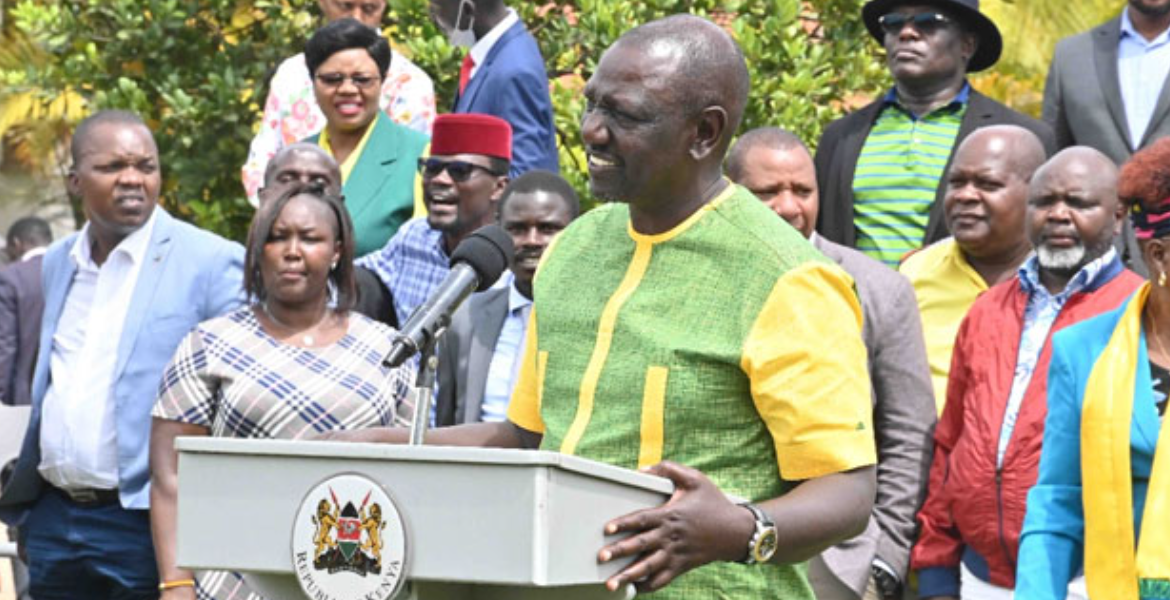 President William Ruto Addressing Press During Past UDA Parliamentary Engagement
The UDA national vice chairperson Seth Panyako on Saturday during Joseph Hamisi's funeral in Kakamega announced his exit from the ruling party
Panyako expressed his disapproval of the housing levy imposed by Kenya Kwanza and the current high cost of living. On Friday, he informed President William Ruto of his decision to ditch the outfit. He noted that it was unfair for Kenya Kwanza to ignore their pledges to hustlers. On May 14, Panyako differed with Ruto's reign barely 8 months after the President assumed office. 
"I spoke to the President and it was decided that my stand to object to the housing levy and the cost of living did not allow me to continue in the leadership of the UDA party.  So today, on behalf of my friend (Hamisi), who used to say things as they are, I announce that I have resigned from the UDA leadership position and that I have decamped UDA party," he added. 
He requested Deputy President Rigathi Gachagua to remain faithful to the pledges he made during the run-up to the 2022 elections and stressed that there's no government that progressed by taxing its citizens. He further suggested that practical steps should be taken in executing government projects. In addition, the Kenya National Union of Nurses Secretary General proposed that the government should implement the housing project through public-private collaborations.
He continued to say Government can employ Lapfund and Laptrust instead of imposing a 3% housing levy on Kenyans, which has since encountered considerable opposition. Even though the government has attempted to clarify the details surrounding the proposed housing levy, Kenyans are still bashing it.