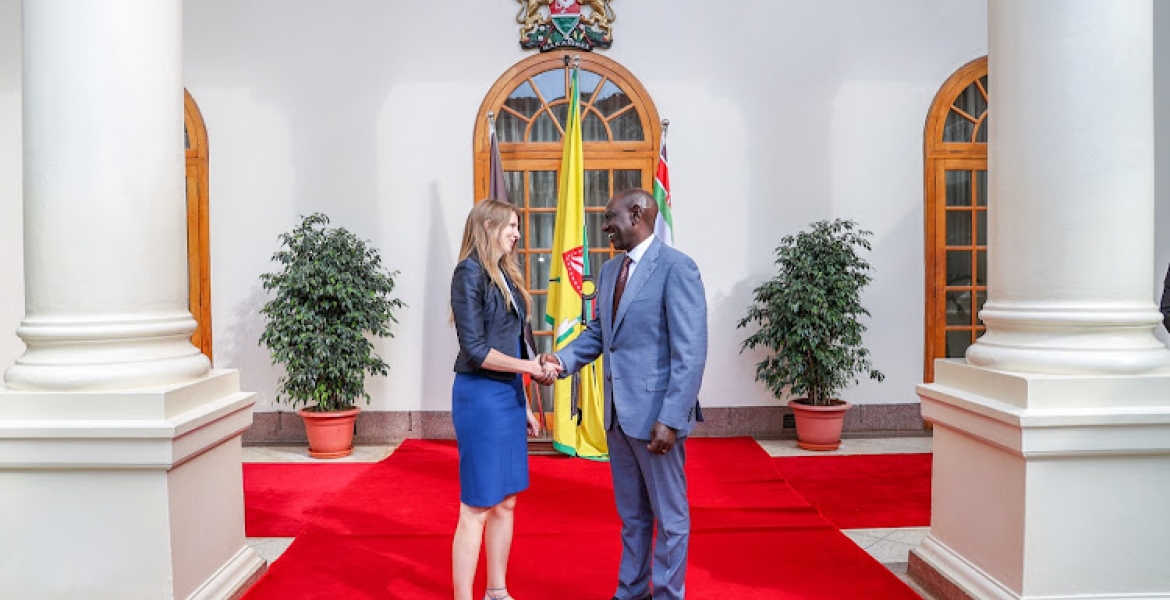 President William Ruto Bids Farewell to Outgoing UK High Commissioner to Kenya Jane Mariott
President William Ruto on Tuesday bade farewell to outgoing UK High Commissioner to Kenya Jane Marriott at State House, Nairobi. 
"Your Excellency Jane Marriott, you have been a true friend of Kenya. We wish you the best of luck in your next tour of duty," Ruto said  
"Asante sana Mr President. I am already missing this beautiful country of Kenya," Marriott said in response to the President's statement. 
Her stint in the position ends in June after a four-year stint. In a different post, the envoy listed her accomplishments since taking on the job in April 2019 taking over from Nic Hailey. During her time in the role, she supported over 300,000 children to gain access to education, invested more than Sh6 billion to end preventable deaths, and gave cash transfers to 133,000 of the most destitute households via the Hunger Safety Net Programme (HSNP). 
Desmond Patrick Neil Wigan, who has been serving as the ambassador to Tell Aviv since 2019, has been appointed to succeed Marriot as the Ambassador to Kenya. The UK government announced the news on April 19, conveying that Marriot would be moved to another Diplomatic Service role at the finish of her tenure.