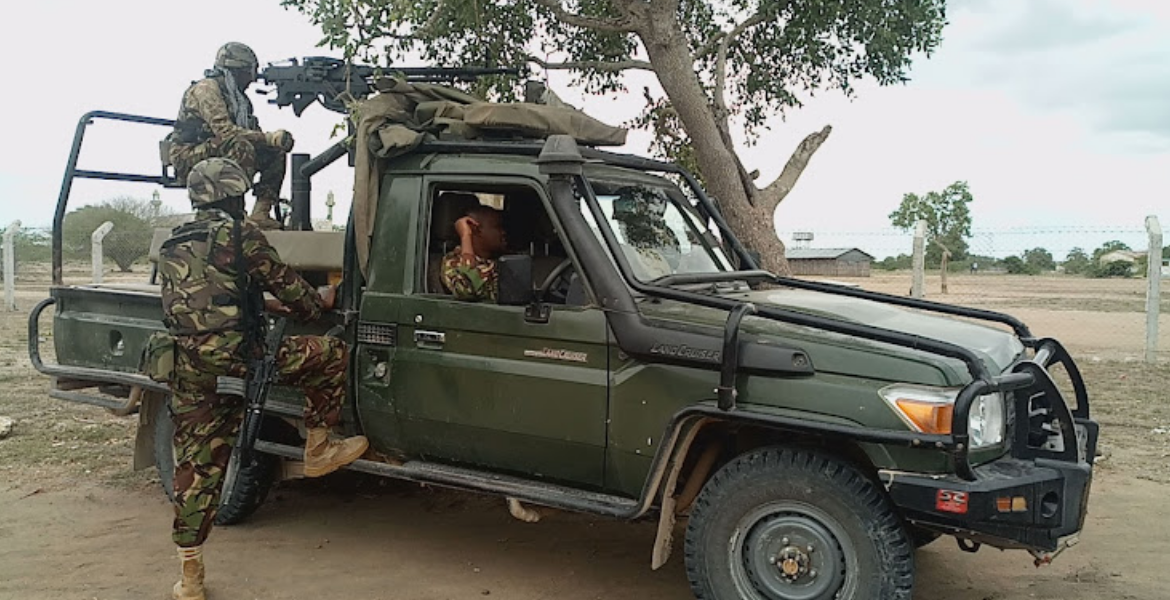 KDF Soldeirs on Patrol in Lamu
It is reported that several Kenyan soldiers have died and others have been injured in an attack by suspected al-Shabaab militants in Boni Forest in Lamu.
Military spokesperson Brigadier Zipporah Kioko says that the soldiers were on a routine patrol along the Milimani-Baure road when they drove over an improvised explosive device that had been placed on the route by the terrorists. The attack took place on Sunday afternoon near the Bodhei-Majengo area. The spokesperson has condemned those who disrupt the peace and stability of the region and called on local residents to share any information they have about criminal elements in their communities.
The attack was preceded by another suspected al-Shabaab attack on the Hindi-Bar'goni road in which a contractor was seriously injured. The attack occurred roughly two kilometres away from Bar'goni Primary School. Although the nephew was present during the attack, he managed to escape unscathed and sought refuge in the forest before being rescued by security personnel. The vehicle suffered severe damages as a result of the attack.  
In August, Duale announced that certain regions in Lamu were off-limits as security forces dealt with militants in the area. The designated areas included Tabasamu, Mkunumbi, Marafa, Ukumbi, Marafa-Toto, Juhudi, Salama, Widho, Poromoko, Jirma, and Pandanguo. These areas are yet to be marked as disturbed regions reserved for security operations led by KDF soldiers, the National Police Service (NPS), the National Intelligence Service (NIS), and other security agencies.