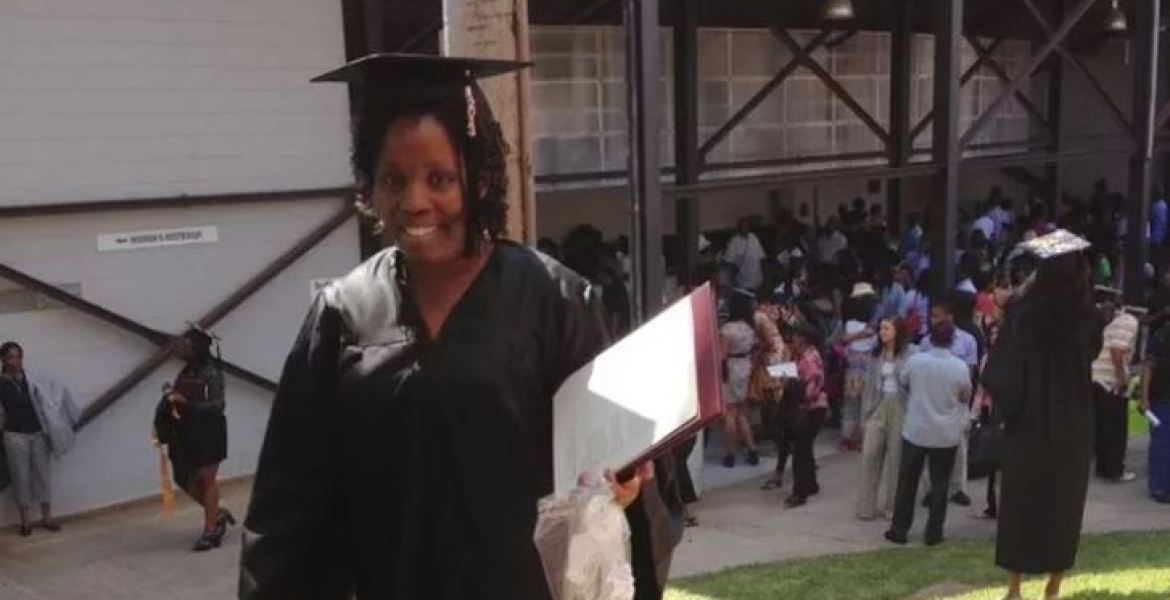 A Kenyan family in the US state of North Carolina is mourning the death of their kin, who was killed at her place of work on Tuesday afternoon.
June Onkundi, a mental health nurse practitioner, was stabbed to death by a patient at the Freedom House Recovery Center in Durham, WRAL News reported. Radio reports indicate she was stabbed in her own office.
Her family told WRAL News that Onkundi had worked at the facility, which provides treatment for people struggling with mental health or addiction issues, for about three months before she met her death.
The Durham Police Department said officers responded to a disturbance with a weapon call just after 1:40 p.m. on Tuesday. Upon arrival, they found June had been stabbed and was taken to the hospital, where she later died from her injuries.
The suspect, 47-year-old James Gomes, was still on the scene when officers arrived and he was taken into custody. He is facing a first-degree murder charge.
Onkundi, who leaves behind a husband and four children under the age of 16, moved to the US from Kenya at age 19 and worked as a nurse for years.
"June was a loving mother. A devoted wife. A hardworking individual, who had a passion for taking care of the under-served population, which is mental health," her brother-in-law Andrew Nyabwari said.
"She felt it was actually her calling. It was informed both by her faith and background in serving this doubly under-served community," another relative Onditi Nunda said.
Onkundi's family is seeking answers as to why there was no protection in place, especially given the suspect has a history of attacking women.
"He is somebody with a very extensive criminal history. Why was he out? I feel like the system let us down. The system let June down," says Nyabwari.
Nunda said: "How did this happen? Because you would expect that there is workplace safety. These are things that need to be addressed. We need answers."
The family is calling for more protection for nurses on – a call echoed by the North Carolina Nurses Association.
"June died from circumstances that could have been avoided. One, by the system that let him out with that extensive violent history," says Nyabwari.
Family and friends have put up a GoFundMe (https://gofund.me/bf249a5c) to help cover the cost of Onkundi's funeral.