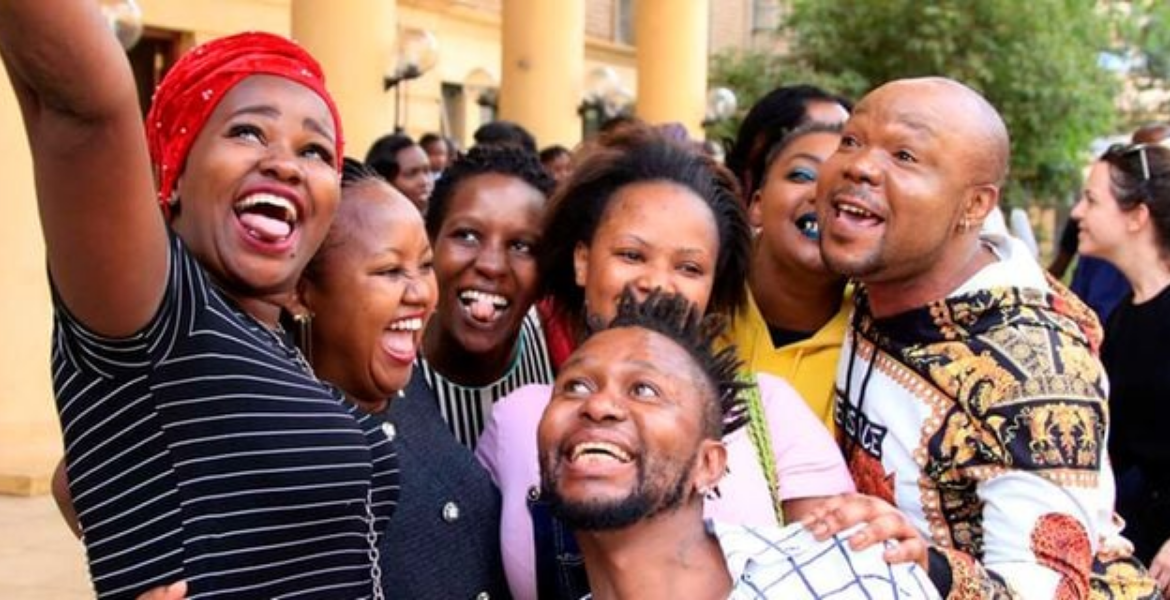 Supporters of LGBT at the High Court in Nairobi
The National Gay and Lesbian Human Rights Commission (NGLHRC) has been granted the right to register by the Supreme Court after being denied registration by Kenya's NGO Coordinating Board 10 years ago due to accusations of promoting same-sex behaviour.
The court's ruling in February found that the board's refusal was discriminatory, and on Tuesday, the judges upheld that decision affirming that the right of association and freedom from discrimination cannot be limited. Justices Philomena Mwilu, Smokin Wanjala, and Njoki Ndung'u deemed the board's decision to be unreasonable and unjustified. They further said that it is unconstitutional to limit the right to associate based solely on sexual orientation.
The Kenyan LGBTQ+ organization had faced opposition from the board when trying to reserve a name for its intended NGO. The board cited the criminalization of gay and lesbian liaisons in Sections 162, 163, and 165 of the Penal Code as their reasoning for refusal. However, the Supreme Court has today deemed this decision discriminatory under Section 27(4) of the Constitution which states that the State cannot discriminate against any person on any grounds.
The court clarified that all individuals, regardless of sexual orientation would face sanctions if they break existing laws. The court also clarified that the use of the word "sex" in Article 27(4) refers to sexual orientation not just the act of sex itself. The Penal Code states that engaging in same-sex sexual activities is a criminal offence that carries a prison sentence. The penal code's Sections 162 and 165 criminalize male homosexual relationships, and Section 163 imposes a seven-year prison term.