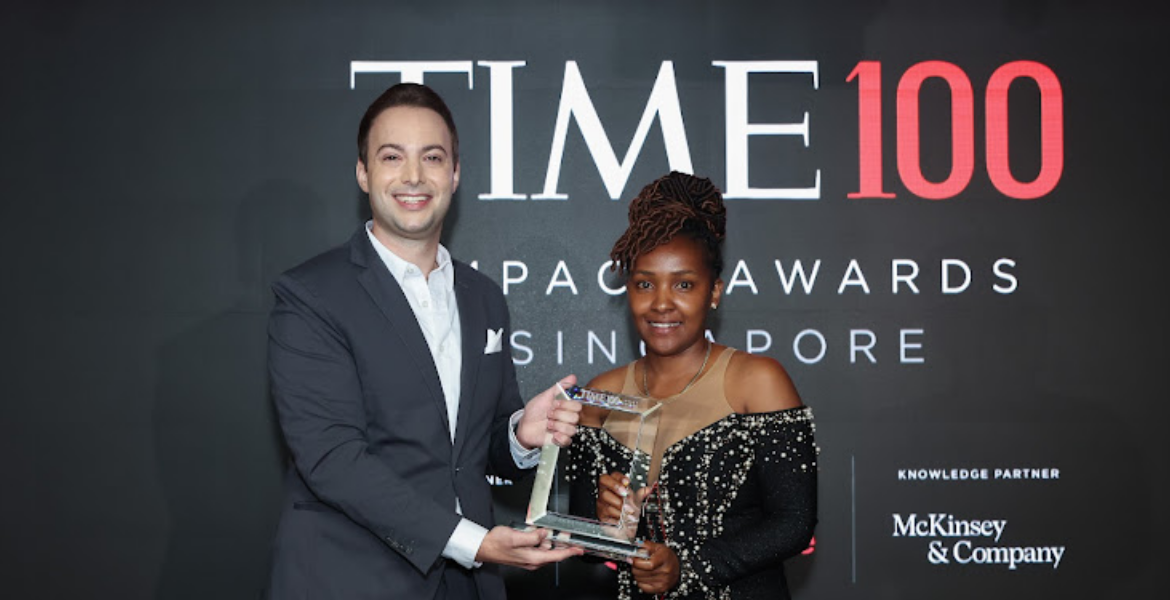 Kenyan Environmentalist Elizabeth Wathuti Receives Her TIME100 Impact Award in Singapore
Kenyan environmentalist Elizabeth Wathuti was on September 17 awarded the Time100 Impact Award in Singapore.
She was recognized alongside four other recipients including Ayushmann Khurrana, Eric Nam, Ke Huy Quan, and Zainab Salbi. Wathuti expressed gratitude for the award, terming it as a powerful affirmation of African youth's potential. She said she was inspired by the Nobel Laureate the late Wangari Maathai. She further noted that nature has always been her guide and sanctuary.
Wathuti affirmed that youth play a crucial role in instigating change. She also acknowledged that the award is not just for her but for her generation's perseverance, brilliance, and inventiveness. The TIME CEO Jessica Sibley congratulated all the awardees for their impressive accomplishments. She expressed her admiration for the individuals and concepts that shape and enhance our world.
The 28-year-old environmentalist who previously urged world leaders to open their hearts at COP26 in Glasgow took the lead in the African Youth Climate Summit before the recently concluded Africa Climate Summit. During the summit, Wathuti acknowledged the African Youth Climate Assembly secretariat for their assistance in ensuring that the voices of young Africans are heard in climate decision-making frameworks.
She serves as the youngest Presidential appointee as a commissioner of the Nairobi Rivers Commission representing the youth and civil society. Wathuti also leads the Wangari Maathai Foundation's Youth Hub.