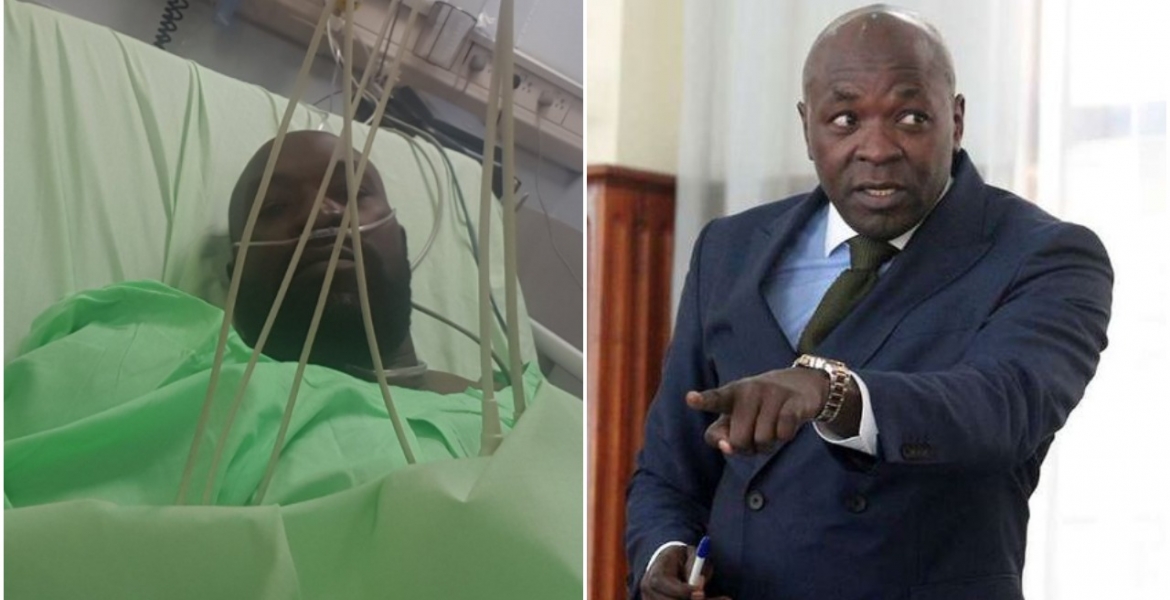 Renowned criminal lawyer Cliff Ombeta has been hospitalized after suffering a heart attack.
Through Twitter on Saturday, Ombeta indicated that he was admitted to the Nairobi Hospital following the attack occasioned by cholesterol. The attorney shared a photo of himself bedridden at the High Dependency Unit (HDU).
"I was admitted at the Nairobi Hospital after suffering an attack. Doctors said that the chest pains were caused by cholesterol. Can you believe that? Yes, it is true," Ombeta said.
Ombeta has been sharing his weight loss journey with his social media followers and revealed that he lost nine kilograms.
People with high cholesterol can develop fatty deposits in their blood vessels, making it difficult for enough blood to flow through their arteries. At times, the deposits can break suddenly and form a clot that causes a heart attack or stroke.
High cholesterol can be inherited, but it is often caused by unhealthy lifestyle choices, which make it preventable and treatable. A healthy diet, regular exercise, and medication can help reduce cholesterol levels.