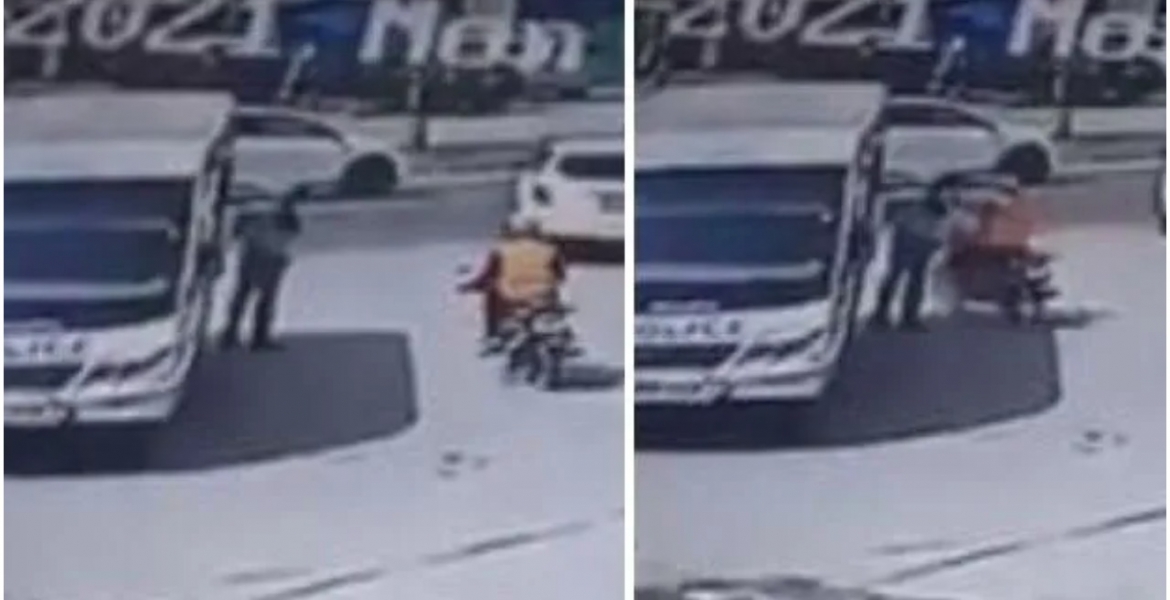 A boda-boda rider was on Monday captured on CCTV snatching a cellphone from a traffic police officer along Kang'undo Road in Nairobi.
The footage that has since gone viral on social media shows the robber carefully calculating his move from a distance before skillfully grabbing the mobile phone and speeding off. 
The traffic cop was busy making a phone call while standing next to a police bus oblivious of what was awaiting him.
The motorcyclist arrives and stops for a while perhaps to calculate how he would grab the phone and escape.
He then quickly rides the motorbike towards the unsuspecting officer and uses one hand to grab the phone before taking off.
The officer tries to run after the motorbike but he realizes he cannot match the speed.
He quickly boards another motorcycle and instructs the rider to chase after the thug. It is not clear whether they managed to arrest the suspect.