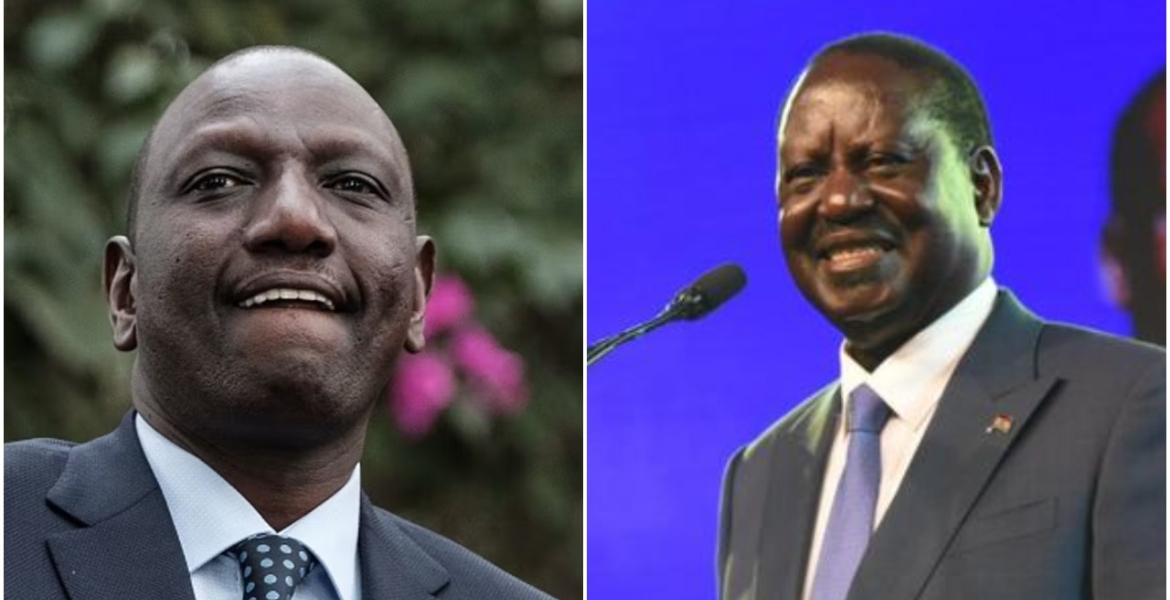 Deputy President William Ruto and Azimio la Umoja-One Kenya coalition presidential candidate Raila Odinga have clashed on social media over their stand on imported second-hand clothes, widely known as 'mitumba'.
While launching his manifesto on Monday, Odinga claimed the influx of 'mitumba' was to blame for the collapse of the country's textile industry and pledged to revive the lucrative sector if he ascends to power after the forthcoming elections.
"Our textile industry was killed through liberalization but then they brought Mitumba, it killed all our sector industries. Our people are only wearing clothes coming from outside the country that have been worn by people who are dead," Odinga said.
"I'm saying that we are not moving anybody out of business. We will ensure that those who are importing mitumba get the first hand to market goods that are going to be manufactured here in this country. We will get the cotton, jinn it here, spin it here and make finished products here," he added.
But in a Twitter post on Tuesday, Ruto dismissed Odinga's manifesto, saying his plan for the country's textile industry will kill the second-hand clothing business and render millions of people jobless.
Ruto, who will face off with Odinga in the August 9th presidential contest, said his bottom-up economic model will spur the growth of the textile and leather industry.
"Trickle down is dangerous. They branded business people's merchandise counterfeit & destroyed them. Now clothing enterprises are dealers in dead-people's wares to be banned. BOTTOM UP, using TVET will assist these enterprises grow from sewing, cottage to textile & leather industry," Ruto wrote.
Odinga replied to Ruto's tweet with a video capturing the deputy president at a past political rally promising to ban the importation of mitumba and endorse the rollout of locally manufactured products. "Ambieni wale majamaa the internet never forgets," Odinga captioned the video.
"Mambo ya viti tunaagiza, nguo tunaagiza, viatu tunaagiza; tutasimamisha ndio hiyo nguo na viatu na all wooden products zitengenezwe nchini ili tuweze kuondoa umaskini na kuajirii vijana wetu wote," Ruto says in the video.