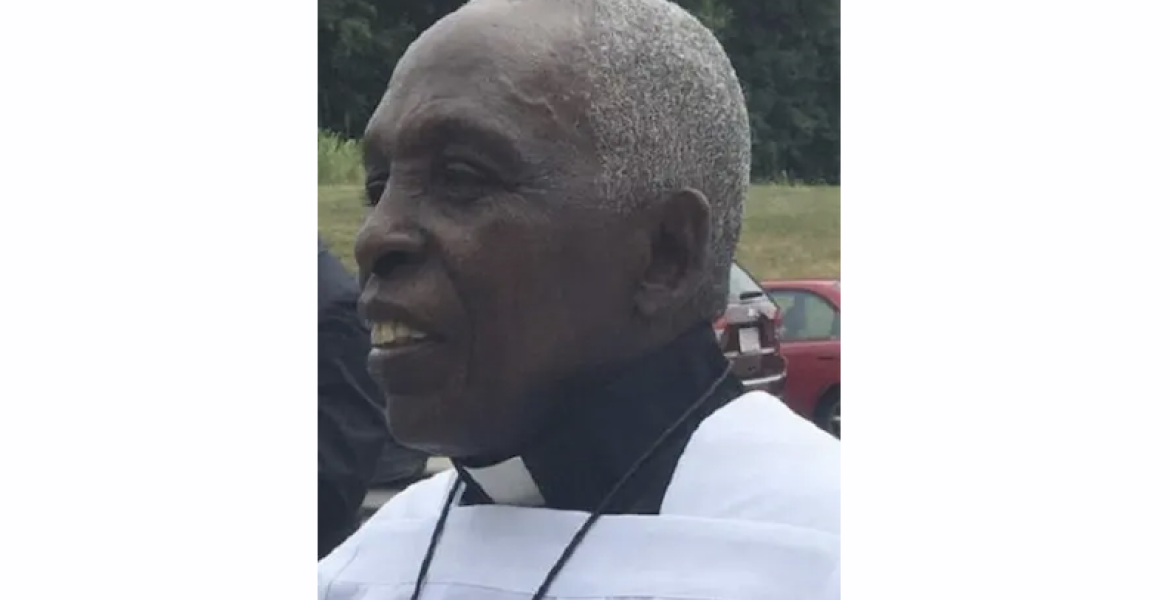 The late Pastor Peter Muigai Kamau: Sunrise 1945 – Sunset January 16, 2022
It is with humble acceptance of the Lord's will that we announce the passing of Pastor Peter Muigai Kamau in Baltimore, Maryland on 1/16/2022 after a short illness.
He was husband to Mrs. Salome Muigai of Baltimore, MD. He was father to Ignatius Muigai and Moses Muigai of Baltimore, MD; Humphrey Muigai, Magdalene Muigai, Luis Muigai of Nairobi, Kenya; and Jane Muigai of Norway. He was the son of the late Nathan Kamau Muigai and the late Ruth Wanjiru Kamau; brother to the late Zipporah Ngugi, the late Jecinta Muthoni, Hannah Wanjiku and Geoffrey Kiage. He was father in law to Peris Kamau of Baltimore, MD among others. 
The family is seeking prayers of comfort during this time.
Family and friends are meeting virtually for prayers and support at 7pm to 8:30pm as follows:
Monday, 1/17/2022
Wednesday, 1/19/2022
Friday, 1/21/2022
Zoom Meeting Link:  
https://us06web.zoom.us/j/82527762772?pwd=bGxNMWFIb0EvZ3lnbFg2U24ySHV3Z…
Meeting ID: 825 2776 2772
Passcode: 349274
 
For financial support:
CashApp:
Ignatius Muigai ($igmuigai) (443) 531-3586
Peris Kamau ($Perismkamau) (443) 447-6020
Zelle: Ignatius Muigai (443) 531-3586
PayPal: muigai721@gmail.com
Funeral Service
Saturday, January 29, 2022 at 10am
Life Source International Church
7000 Rossville Blvd, Rosedale, MD 21237
Interment
Saturday, January 29, 2022 at 2pm
Gardens of Faith Memorial Gardens
5598 Trumps Mill Rd, Baltimore, MD 21206
For more information please contact:  
Ignatius Muigai (443) 531-3586
Moses Muigai (443) 440-7886
Peris Kamau (443) 447-6020
Karanja Mwaura (410) 409-9340
Julie Weche (410) 303-3335
Lucas Kimani (410) 212-3339
Patricia Njenga (410) 925-5029
 
 
 
Use this link to join the WhatsApp group: https://chat.whatsapp.com/Bpvb6cnRmiU2Meh93tYWz9
 
 
 
....the LORD gave, and the LORD hath taken away; blessed be the name of the LORD.