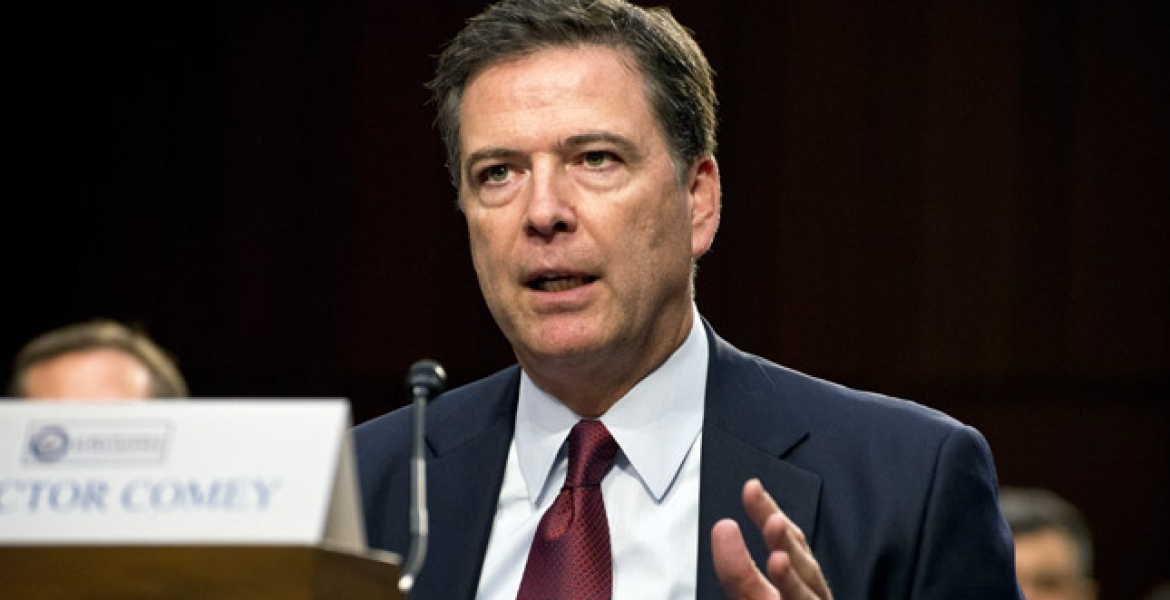 U.S. President Donald Trump has fired FBI Director James Comey with immediate effect, a statement from the White House says.
The statement says Donald Trump acted based on recommendations from Attorney General Jeff Sessions and Deputy Attorney General Rod Rosenstein.
Officials say the Director was fired because senior Justice Department officials determined he had violated the department's principles and procedures by publicly discussing the investigation of former Secretary of State Hillary Clinton's handling of emails last year during this presidential campaign.
"The FBI's reputation and credibility have suffered substantial damage, and it has affected the entire Department of Justice…I cannot defend the director's handling of the conclusion of the investigation of Secretary Clinton's emails, and I do not understand his refusal to accept the nearly universal judgment that he was mistaken. Almost everyone agrees that the director made serious mistakes; it is one of the few issues that unites people of diverse perspectives,'' read a letter from Deputy Attorney General Rosenstein in recommending the removal of Comey from the nation's top law enforcement agency.
The firing happened as Comey was leading an investigation into whether President Trump or his associates colluded with Russia to meddle with the U.S. presidential election last year.
Democrats have criticized the firing, saying the Trump administration has fired Comey to hinder ongoing investigations into the Trump associates' possible connections to Russia and are calling for an appointment of an independent special prosecutor to handle the investigations.
"We are careening ever closer to a Constitutional crisis, and this development only underscores why we must appoint a special prosecutor to fully investigate any dealings the Trump campaign or administration had with Russia," said Sen. Ed Markey, a Democrat representing Massachusetts said in a statement.
"Any person that [Trump] appoints to lead the Russia investigation will be concerned that they will meet the same fate as Director Comey if they run afoul of the administration. … The only way the American people can have faith in this investigation is for it to be lead by a fearless special prosecutor," said Senate Minority Leader Chuck Schumer.