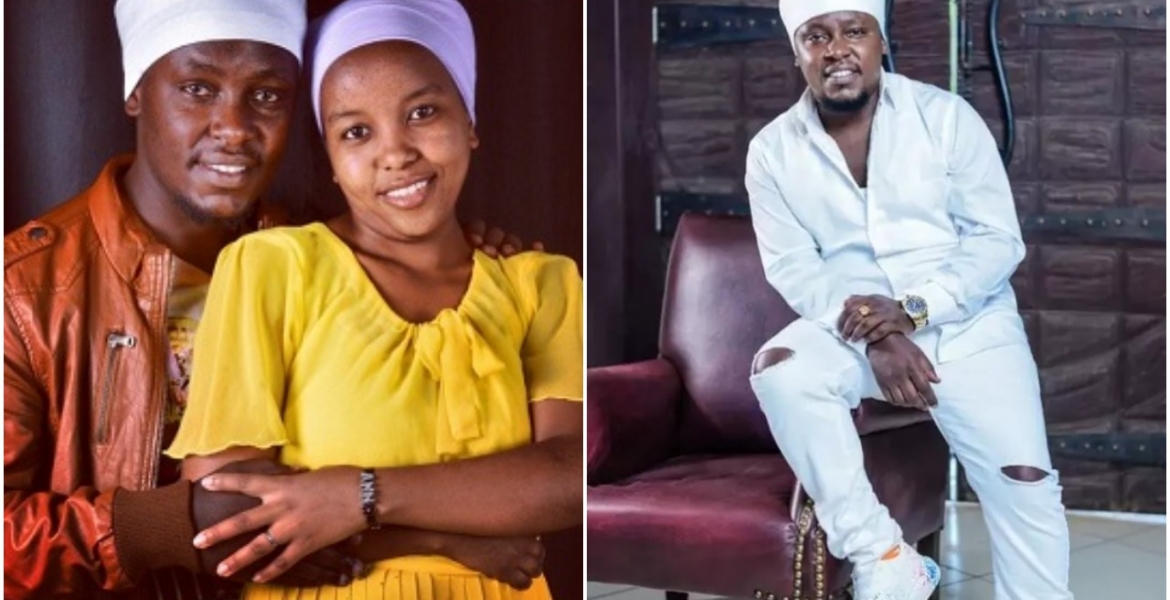 Famed US-based Kenyan Akorino gospel singer Allan Aaron has reportedly remarried after abandoning his first wife and kids.
Through Facebook, Aaron revealed he got married on January 2nd, but did not share the identity of his new spouse or her photos.
The 'Kiriro' hitmaker was previously married to Ann Shiko and the two were blessed with four children, but is alleged that he abandoned his family a few months after he moved to the US to perform and minister the word of God.
In a recent interview with Kenya Diaspora Media, his estranged wife said Aaron cut communication with her barely three months after he landed in Boston.
"He started acting funny. He would not pick up my calls and whenever he did, he had very unkind words for me. After a while, there was no communication as he had blocked me," she said.
Shiko added that he also stopped sending money, resulting in her struggling to raise school fees for their kids, rent, food, and other basic needs.
A year later, Aaron returned to the country without her knowledge and the two accidentally met at a funeral at Lang'ata Cemetery. After the burial, Aaron allegedly went to his parent's home in Elburgon, Nakuru County.
"Together with my children, we waited and waited. He didn't come. We saw him after two weeks when he came to pick up his belongings. He took his clothes and even the TV that our kids used to watch," she recalled.
Shiko said her attempts to know what transpired were futile as Aaron would not listen to her even when church elders tried to intervene.
 "I tried to beg him for forgiveness for things I could have done without knowing I was hurting him but all was in vain. Up to date, I don't know the reason he left," she said.
Shiko, a musician, currently sells cars at a showroom along Kiambu Road, and says she is ready to remarry if God sends her a suitor.