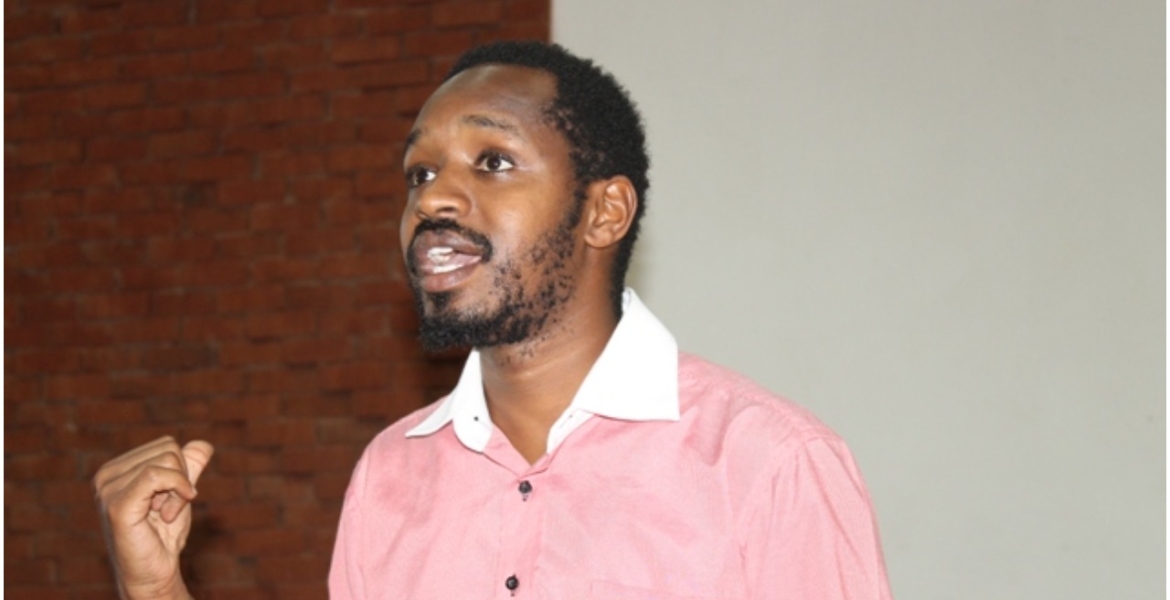 The National Police Service has dismissed claims that GSU officers assaulted activist Boniface Mwangi at Pension Towers in Nairobi on Friday.
Police Spokesperson Bruno Shioso on Saturday said Mwangi attempted to block officers on official duty from arresting several defaulters at Pension Towers.
He said the officers were assisting KRA officers to enforce Nairobi Metropolitan Services (NMS) revenue collection obligations when the altercation occurred.
Shioso noted that Mwangi demanded that the officers produce their identification despite being fully dressed in their official uniforms and armed with official weapons.
The service denied claims that the officers assaulted the activist, who claims to have sustained bruises and a broken phone.
"Towards the end of the scene of the altercation, the subject activist can clearly be seen running away, falling on the floor all by himself, and kicking his legs in the air. He is surrounded by the officers who are trying to restrain or contain him," Shioso said in a statement.
"The subject activist was not assaulted but instead caused an unnecessary drama by running away and felling himself on the floor only to cause a commotion that was meant to aid the escape of the arrested defaulters." 
"NPS regrets unnecessary situations staged for the cameras and aimed at escalating unnecessary tension between the police and the public," Shioso added.
In a video shared online, Mwangi claimed that a group of men accompanying GSU officers walked into a barbershop and arrested the receptionist. 
"We asked them to identify themselves, they said they were from KRA but they didn't have IDs. We asked them to call someone who had an ID," Mwangi tweeted on Friday. 
He added: "Because l recorded them, the GSU officers wanted to take my phone, I refused and in my attempt to run away, I fell. They caught up with me and beat me up. Even after the beating l didn't hand over my phone." 
Mwangi has since reported the matter to the Central police station and the Independent Police Oversight Authority (IPOA).