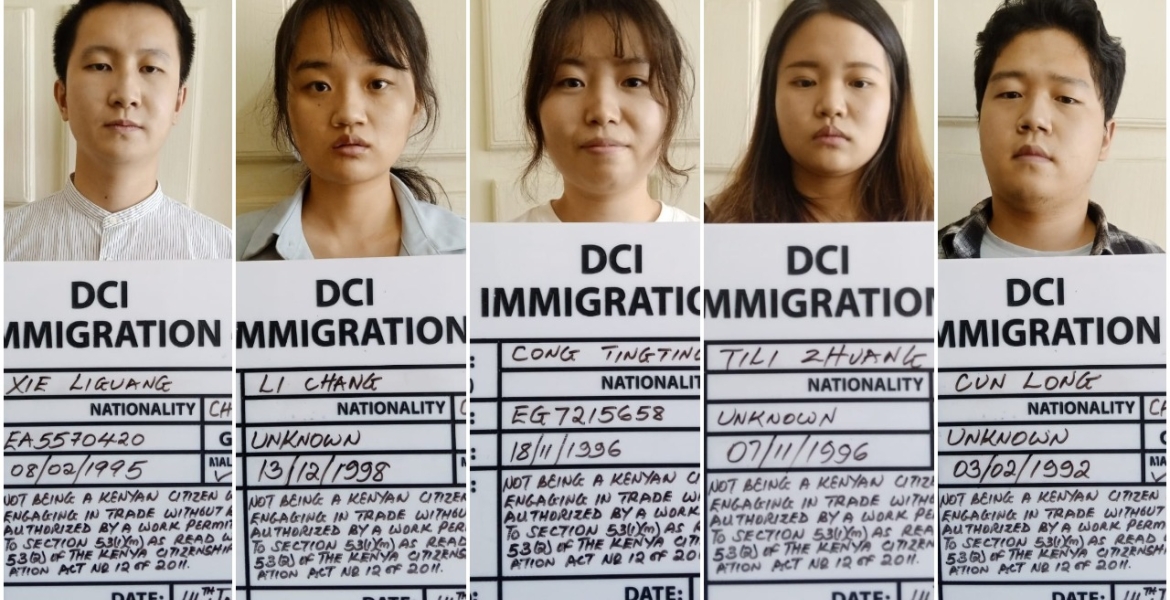 Police in Nairobi are detaining six Chinese nationals for operating in the country without work permits.
Acting on a tip-off, officers from the National Police Service (NPS) and the Immigration Department on Friday arrested the six suspects in Nairobi's Imara Daima area where they were employed without the required documentation.
They include Tili Zhuang (25), Li Chang (23), Cong Tingting (25), B Hong (25), Cung Long (30), and Xie Luang (27).
The foreigners are being held in lawful police custody awaiting arraignment on Monday to face charges of engaging in trade without being authorized by a work permit contrary to section 53 (1) as read with section 53 (2) of the Kenya Citizenship and Immigration Act.
NPS issued a stern warning to employers in the country against employing immigrants without approved work permits.
"We caution employers that it is illegal for any foreigner to work in Kenya without a valid work permit," NPS stated.