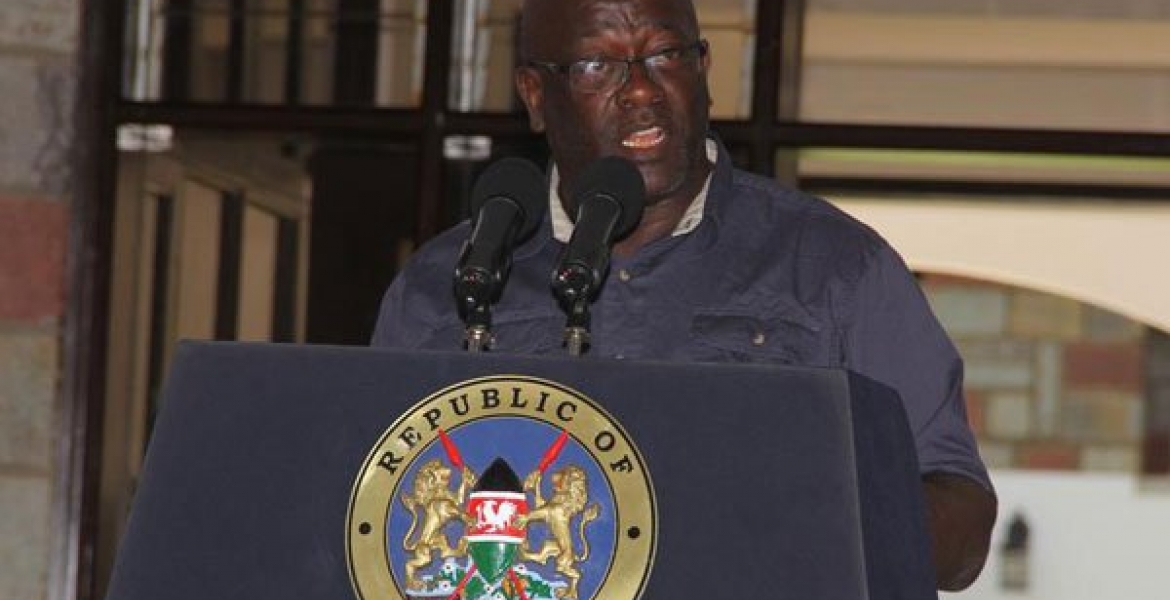 State House Spokesman Manoah Esipisu at a press briefing on Sunday defended Cabinet and Principal Secretaries campaigning for President Uhuru's re-election, saying it is their duty to explain to Kenyans the progress the Jubilee administration has made.
"They have to account for the trillions of shillings in taxes collected from the Kenyan people and invested in infrastructure development and other services; and they have to account for the confidence invested in them by the Kenyan people…For us, it is really a question of accountability. It is precisely because public officers are speaking more that the country acknowledges that Kenya is irreversibly transforming," Esipisu said.
Esipisu was responding to complaints from the opposition that top civil servants were engaging in active politics contrary to the law.