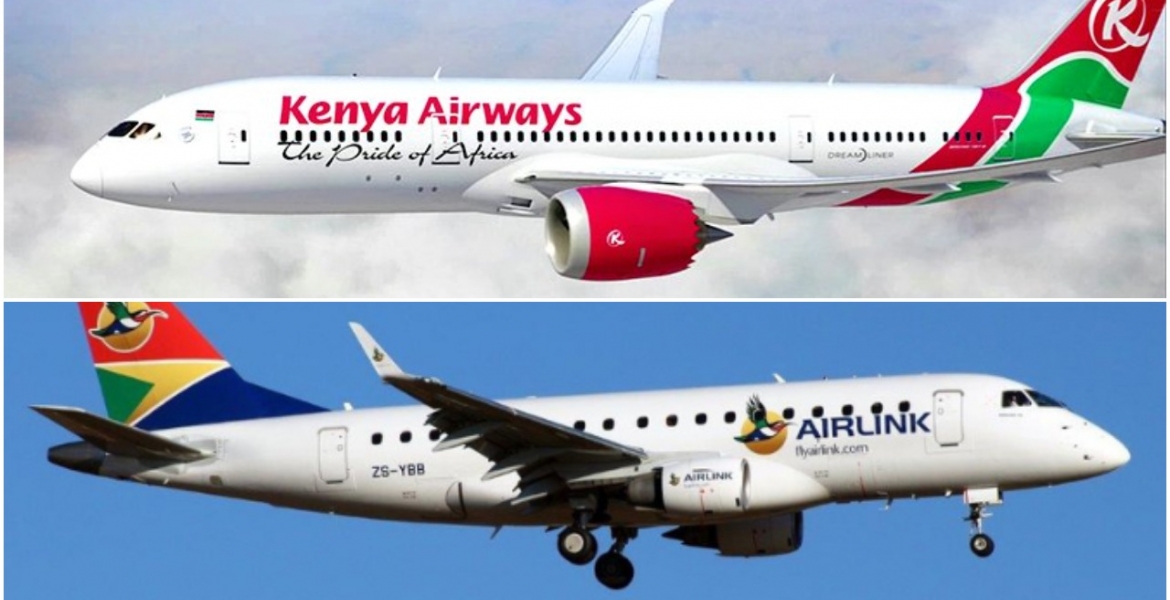 Kenya Airways (KQ) has signed an interline agreement with South Africa's regional airline Airlink.
The deal is expected to boost the national carrier's reach in the South African region via the cities of Johannesburg and Cape Town
The agreement will enable KQ customers traveling to South Africa to connect with Airlink flights to Windhoek, Durban, Gaborone, Maputo, Port Elizabeth, among other destinations.
On the other hand, Airlink passengers will be able to book a through ticket to Nairobi and connect to other regional destinations including Entebbe, Kigali, Dar es Salaam, Bujumbura, and Kinshasa on KQ flights.
The pact between the two airlines strengthens aviation ties between Kenya and Southern Africa.
"As global economies continue to reel from the effects of the pandemic, such strategic partnerships are critical. These new routes will positively impact the flow of trade and tourism across the region by offering our customers convenient travel around the continent," said KQ Acting Chief Commercial Officer Julius Thairu.
KQ flies to 34 destinations in the continent while Airlink has a presence in 10 African countries, in addition to the British overseas territory of Saint Helena.