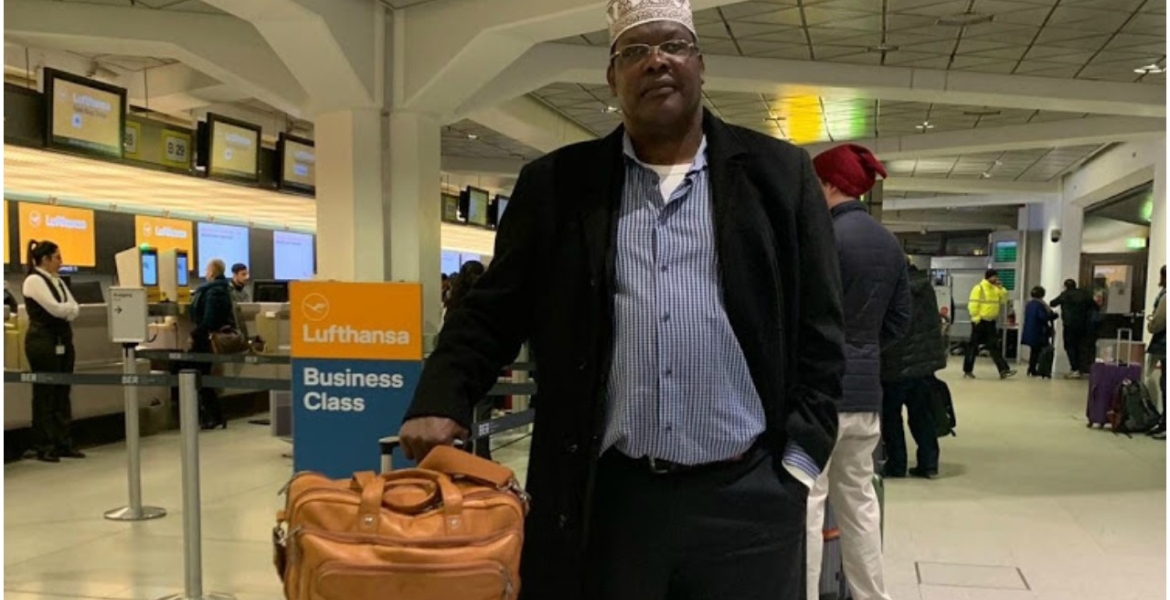 Lawyer Miguna Miguna, who was deported to Canada in February 2018, has reportedly arrived in Germany ahead of his return to Kenya on Tuesday.
Nelson Havi, the president of the Law Society of Kenya (LSK) on Thursday said Miguna left Canada for Germany earlier this week, where he will stay for some days before embarking on a trip to Kenya.
Havi was set to travel to Canada alongside retired Chief Justice Willy Mutunga to accompany Miguna back to the country on November 16th.
The two will now fly to Germany on Sunday and accompany Miguna on his flight to the Jomo Kenyatta International Airport (JKIA) next Tuesday.
Havi confirmed they moved to the High Court to seek the removal of a red alert issued by the government in 2020, prohibiting international flights from carrying Miguna to Nairobi. The court will make a ruling on the matter on Friday.
"We know that the path we have taken will be tumultuous but we are doing all that is legally possible to bring Miguna back home. That is why we want this red alert lifted," he said.
"There is one thing that Miguna Miguna, Khaminwa, former CJ Mutunga, and myself have in common, and that is our unrelenting fight to ensure that there is access to justice, adherence to the rule of law, and constitutionalism. If we do nothing about bringing Miguna back home, then we will age with shame."
The government has previously ignored several courts directing it to allow Miguna back to the country.
In 2018, Justice Chacha Mwita ruled that Miguna is a Kenyan citizen and that his birthright is not affected by him holding a Canadian passport.  He added that Miguna's rights were violated when they deported him and awarded Sh7 million as compensation.