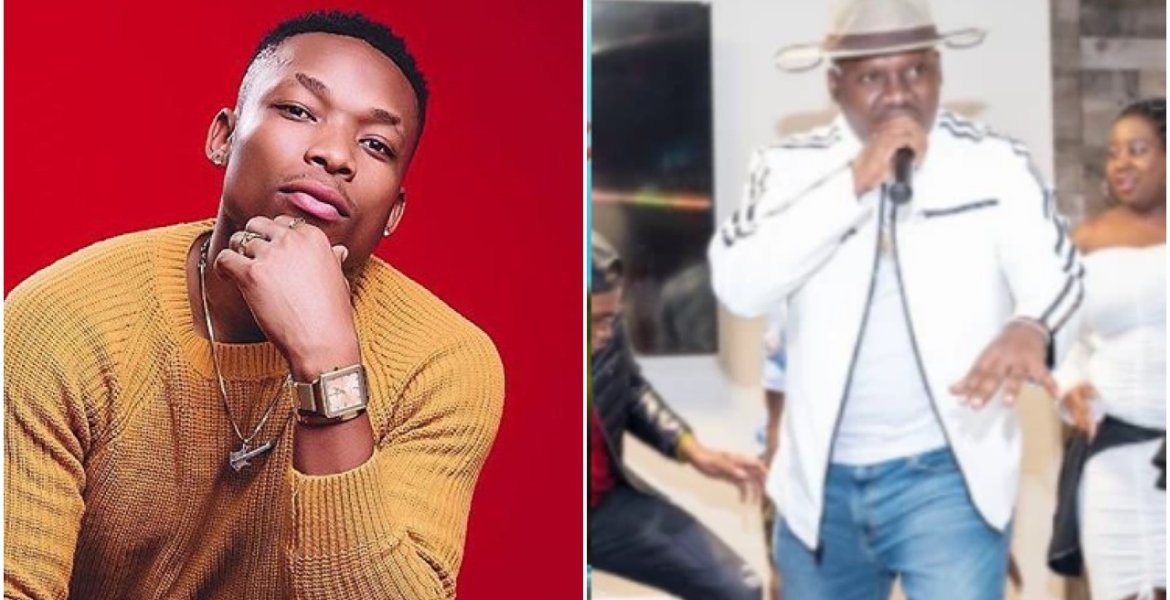 A US-based Kenyan artist has accused celebrated singer Jacob Obunga, alias Otile Brown, of defrauding him. 
Albert Oino, aka Alberndra Mwanakendra, claims Otile swindled him out of over Sh80,000 after reaching out to him last year for a possible collaboration and he agreed.
Oino, an upcoming singer based in Minnesota, says Otile demanded the amount to pay two top Kenyan music producers, who were supposed to work on their collabo.
He sent Otile the money via his personal line in four installments; Sh5,500 on November 11th, 2021, Sh45,200 on November 26th, 2021, Sh22,200 on November 30th, 2021, and Sh5,000 on January 15th, 2022, according to screenshots Oino shared.
Oino told Citizen Digital that the transaction totaled Sh88,000 but the Sh5,000 he sent to him in January was a funeral contribution after Otile lost his grandmother.
Otile then started taking him in circles, sometimes claiming he was traveling in and out of Kenya for performances, and eventually went silent on him before promising to refund the money.
About four months later, Oino says Otile is yet to refund the money, and his texts to him have gone unanswered.
When contacted for comment on the matter, Otile's manager Noriega said he was not aware of any such arrangement between the singer and any Oino.
"Otile cannot con anyone, I don't even want to be rude but why would he need to con someone SH80,000? Otile is a brand, he does not handle any business by himself, the management does," said Noriega.
He also denied that the phone number to which Oino sent the money did not belong to Otile.
 "I know Otile's number off head, and it is not that one. Anyone can save anybody's number with any name on TrueCaller, so that's not justification for anything. That person (Mwanakendra) should follow the right channels for such an allegation, let him report to the police," he said.
When Citizen Digital called the said number, Otile picked up and confirmed he had an agreement with Oino for a collabo, and urged him to be patient.
"Namjua Mwanakendra, tulikuwa na collabo na yeye, ata niliambia management. Bado ipo. Atulie tu," said Otile.
Oino has since instructed his representatives in Kenya to file a police statement and institute legal proceedings against Otile.