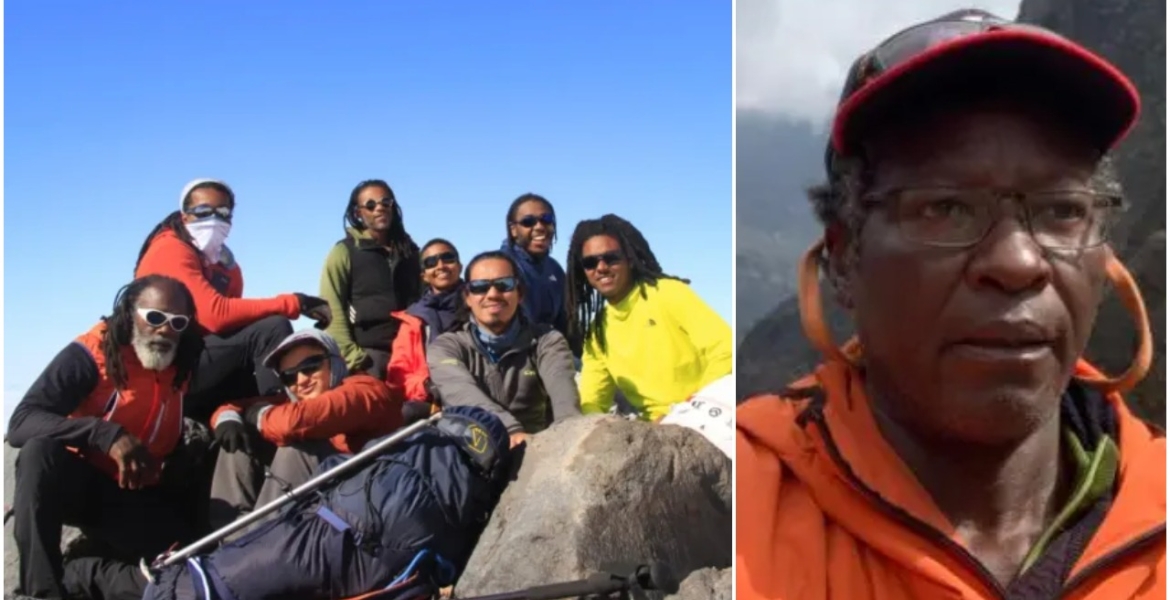 A US-based Kenyan mountaineer was part of a group that made history by climbing the highest peak of Mount Everest.
62-year-old James Kagambi, alias KG, was a member of the Full Circle Everest, a team of Black climbers who set out to conquer Mount Everest, the highest mountain in the world.
Seven out of 10 members of the team completed the treacherous adventure up the world's highest peak after more than 36 days on Thursday, the group's leader Phil Henderson said in a statement. Expedition operator Jiban Ghmire of Shangri-La Nepal Treks, the outfitter managing the expedition, confirmed the successful climb.
"The Full Circle Everest team led by Philip Henderson from California has made history as the first all-Black team to stand atop the summit, the highest mountain on earth," he told Himalayan Times.
Kagambi reached the summit alongside six other black Americans including Manoah Ainuu of Bozeman, Montana; Rosemary Saal of Seattle; Desmond "Dom" Mullins of New York City; Abby Dione of Fort Lauderdale, Florida; Eddie Taylor of Boulder, Colorado; and Thomas Moore of Denver.
Prior to this, about 6,000 climbers were known to have conquered Everest but fewer than 10 people of African origin were in the exclusive group. 
Kagambi, who was the oldest in the team of experienced mountaineers, has summited all the highest peaks in Africa, as well as the highest point in four continents, and aims to become the first African to achieve all seven. He was the first black African to conquer Denali, the highest peak in North America.
"The main goal of our expedition is to encourage people of colour to go out, to venture into the mountains, so that it's not just white people out there. It is also to show people that they can do it, because there are people who they feel like this is not for us [black people], it is for them," he told the BBC ahead of his trip to Nepal.
The former primary school teacher fell in love with mountains in 1973 when as a teenager but it was not until after graduating from college that he made an attempt on Mount Kenya and reached the summit.
"The first time I stepped on the snow, I knew that it's something I really loved doing. And I kept going back and liking it more," he said.