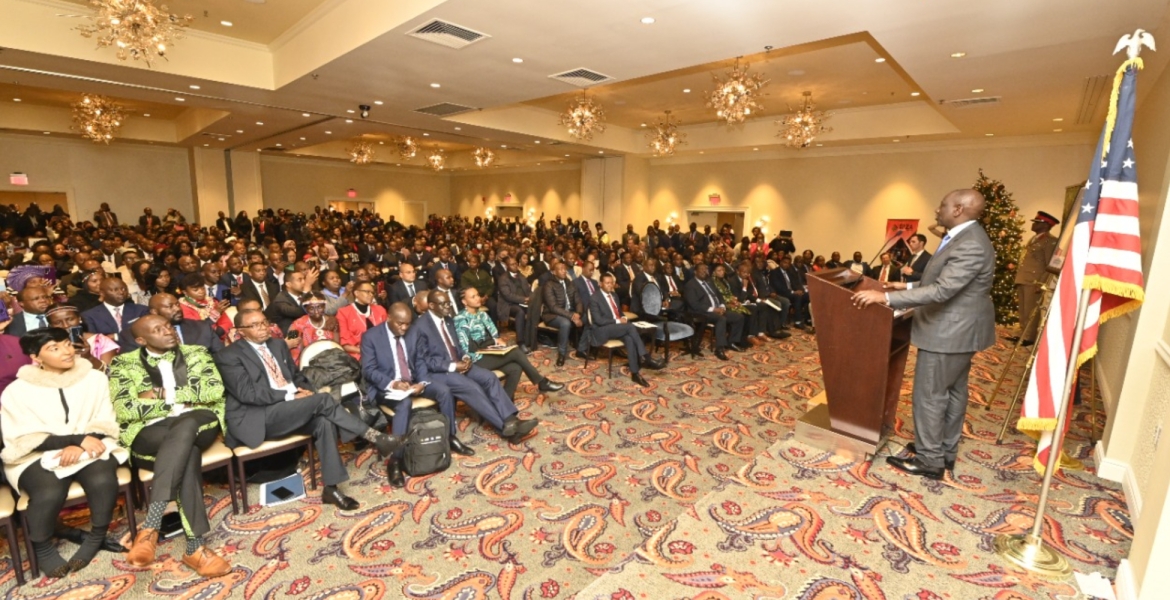 President Ruto has reiterated his administration's commitment to improving services to Kenyans living and working abroad.
The president pointed out that the newly created State Department for Diaspora Affairs will boost service delivery to Kenyans abroad, especially on consular matters.
"We are going to decentralize and use technology to bring as many services as we can online. We know many Kenyans spend hours and days traveling to get consular services," he said.
Ruto also underscored the crucial role the diaspora community plays in the country's economy, saying diaspora remittances are the biggest source of foreign exchange for Kenya.
"When you support your families back home you are also making a valuable contribution to the economy. Diaspora remittances are now Kenya's biggest source of foreign exchange," he added.
The president was speaking on Thursday in Washington, DC, where he met Kenyans living and working in the United States.
"We are keen to work with you; to utilize your networks to bring investments to Kenya so that we can create opportunities and move our country forward," he added.
The president was accompanied by Prime Cabinet Secretary Musalia Mudavadi, Foreign and Diaspora Affairs Cabinet Secretary Alfred Mutua, and his Trade counterpart Moses Kuria, among other government officials.