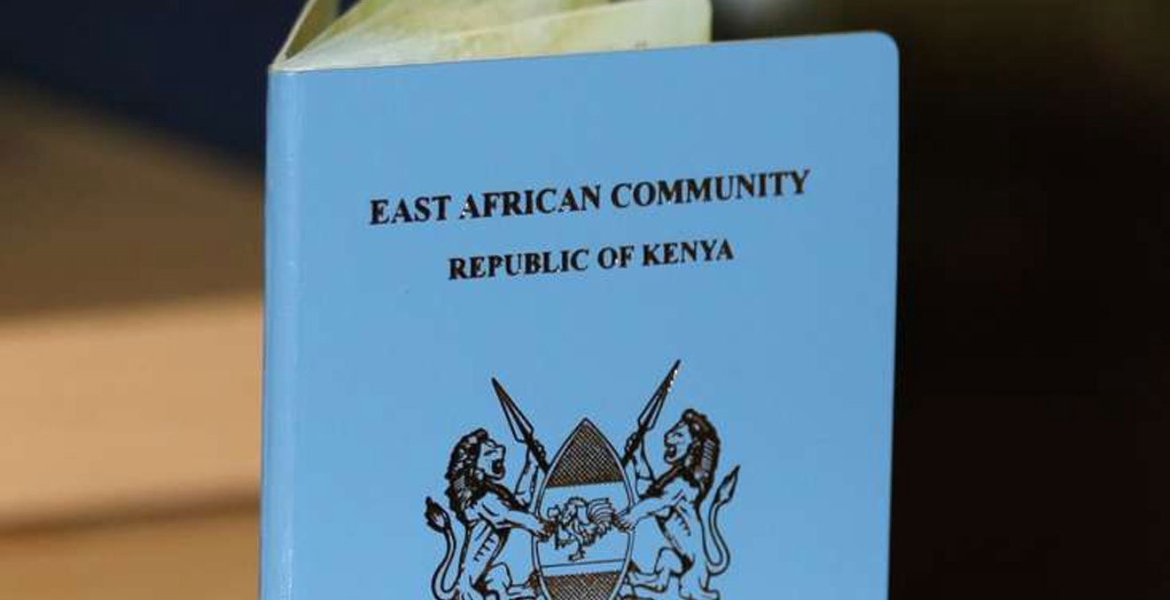 The Directorate of Immigration Services has said Kenyans abroad traveling back home using old-generation passports will be allowed entry after the deadline for phasing them out expired on November 30th.
Immigration Director General Alexander Muteshi said those who enter the country with old-generation passports will be denied exit unless they acquire the new East African Community (EAC) biometric e-passports.
"Coming, one can come with the old passport to Kenya but leaving you can't travel out of the country with the old passport. We are facilitating replacement," Muteshi told Business Daily.
Kenya has been in the process of phasing out the old dark blue passports as part of the binding commitment made to migrate to the new East African Community biometric e-passport.
Once the deadline elapses, the old dark blue passport will be null and void and no Kenyans will be able to travel internationally without a valid EAC biometric e-passport, which is sky blue in color.
The e-passport has an electronic chip holding the same information as the old model passport, a biometric identifier, a digital photograph of the passport holder, and security features to prevent unauthorized use and forgery. Details of the e-passport will be registered with the International Civil Aviation Organization (ICAO).
The digital passport will allow citizens of the EAC regional bloc member states including Kenya, Uganda, Tanzania, Burundi, Rwanda, South Sudan, and the Democratic Republic of Congo (DRC) to leave and enter the member countries freely using e-gates, without going through immigration officers.
Business Daily reports that at least 1.6 million Kenyans had acquired the new EAC biometric e-passport as of December 15th.