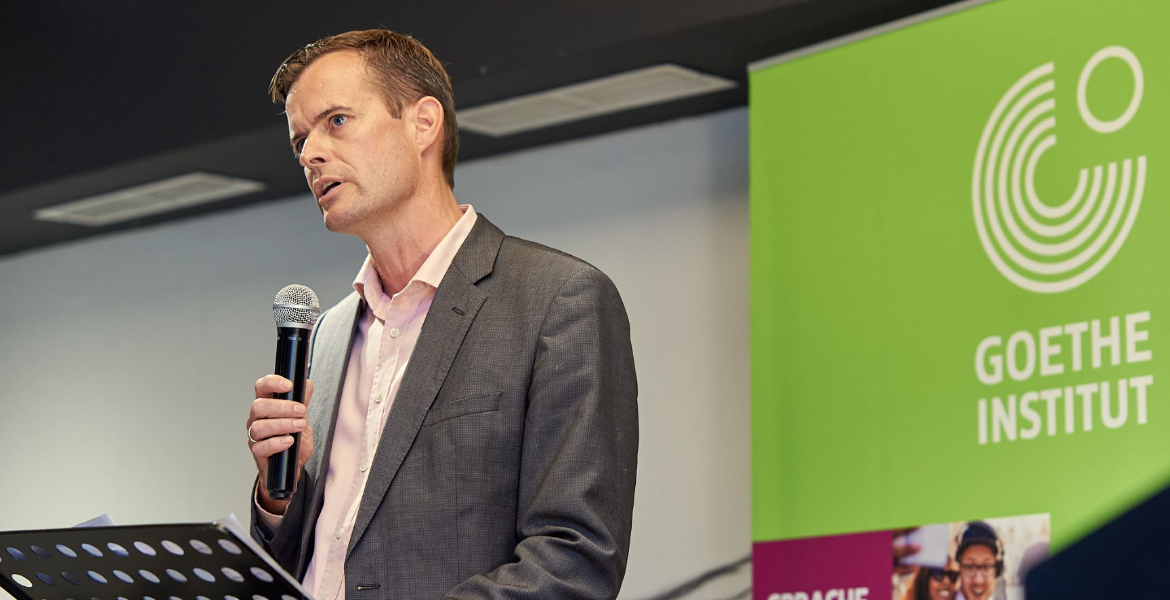 Thomas Wimmer, Germany Deputy Ambassador to Kenya Speaking During a Past Event
Germany has participated in the conversation of the intricacies surrounding the freedom of churches in Kenya. 
German's input comes amid the celebration of their outward investments in Kenya for 50 years. They have faulted the religious leaders for misusing the privileges accorded to them. 
Konrad Adenauer Stiftung Foundation(KAS) vice chairman Herman Grohe has issued his outlook following Shakahola's macabre incident. He cautioned against the latitude celebrated by religious leaders saying that the State need to check the freedom to avoid a repeat of cases like the ones witnessed in Shakahola. The Shakahola cult has since seen death cases top 100. 
"The religious teachings and power were misused to drive people into suicide by starvation are shocking all of us. To address this is to strengthen religious dialogue,'' Grohe said. 
Konrad Adenauer Stiftung Foundation has been on the frontline in promoting democracy, economic, social and religious development.  
Mr Grohe further lauded African nations for the democratic strides they've taken as witnessed in elections. He hailed Kenya's 2022 election as an indication of a mature democratic landscape. 
''This is great work to strengthen democracy, rule of law, human rights, inter-religious dialogue, climate protection, empowerment of women and youth,'' Grohe said. 
Germany's deputy ambassador to Kenya, Thomas Wimmer, has appreciated the Konrad Adenauer Stiftung Foundation for promoting democracy within the country. He further urged Kenya to transform these efforts into prosperity.  KAS Country Director Annette Schwendner has assured that the foundation will continue with its push for development and knowledge sharing with Kenya.