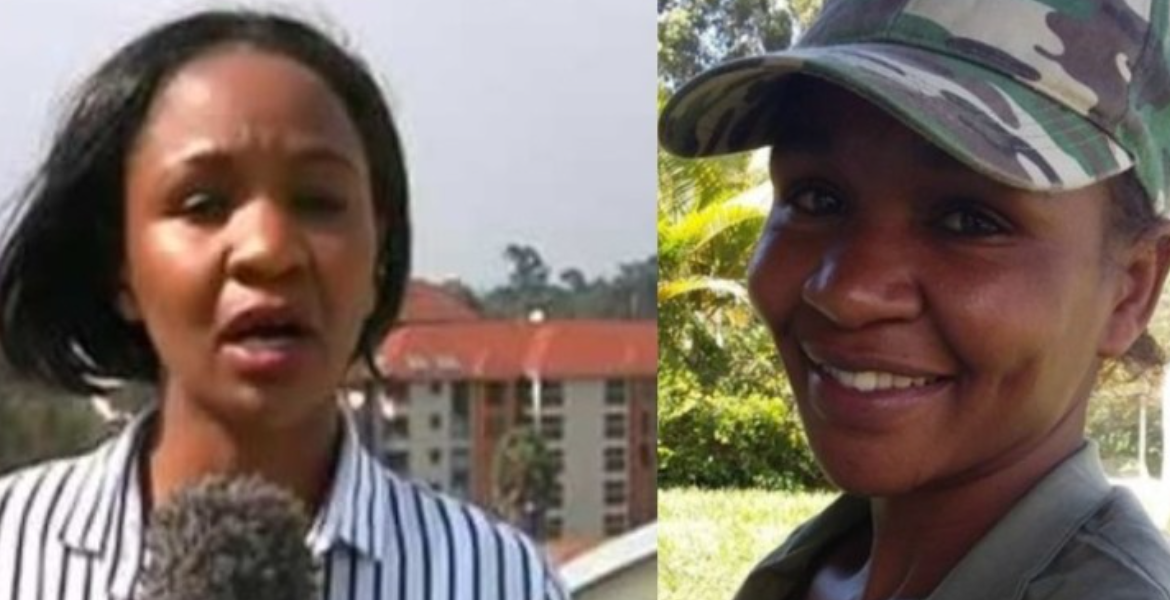 Purity Mwambia
Former Citizen TV investigative journalist Purity Mwambia fled to the US after receiving death threats due to her story on rogue cops. 
On May 30, 2023, she was invited to a conference hosted by the United States Department of State which focused on the special difficulties female journalists face. She was part of a panel discussion put together by the Bureau of Global Public Affairs that centred around women who had been forced into exile for their journalistic work. Mwambia remembered the difficulties of living in exile, confessing that she hadn't achieved much professionally since fleeing Kenya two years ago and settling in the US. 
She pointed out how challenging it is for international reporters to gain a foothold in the American media industry; "It's so hard. In all this time I've only been able to do one piece with one firm."
In 2021, the former Citizen TV journalist in her exposé  'Guns Galore' revealed how rogue police officers and soldiers were renting their weapons to criminals. The investigation uncovered law enforcement officers who provided guns, ammunition, uniforms and handcuffs to offenders in exchange for a percentage of proceeds from their criminal acts. After the findings were released, Mwambia was threatened by those within the security forces who were angry about the exposé and had to escape to America for her safety.
Mwambia disclosed that the organization that took her to America had abandoned her, and she risks sliding into homelessness as her prospects in the US remain uncertain.
"Some who come here say it is like the American dream but has its own challenges. You find yourself in a place where there is no one to talk to, no one to run to. Personally, I was brought here by an organisation and they abandoned me. They left me, I'm on the verge of homelessness because I don't know what to do next." Purity Mwambia said.