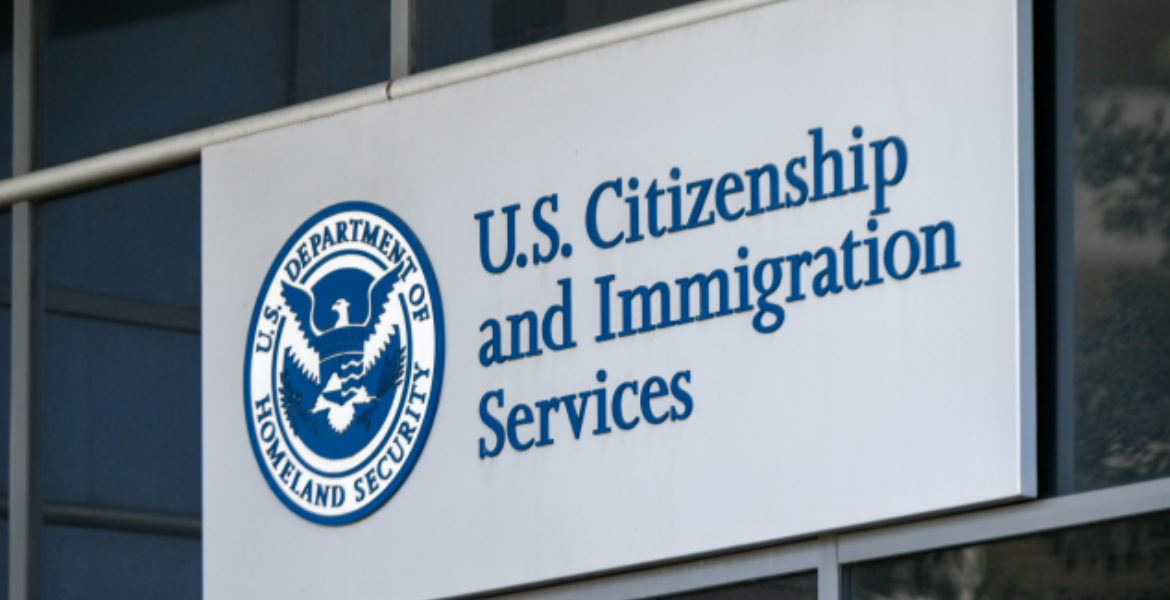 U.S. Citizenship and Immigration Services
The US citizenship test is undergoing updates, causing immigrants and advocates to worry that individuals with lower English proficiency might not be able to pass it. 
The naturalization test is the final step in the process of becoming a citizen, which may take months and requires legal permanent residency for years before one can apply. The 2020 changes to the test, made by the former Republican President Donald Trump, made it longer and more difficult to pass. After Biden took office and signed an executive order aimed at eliminating any obstacles to citizenship, the test was reverted back to the version last updated in 2008. In December, US authorities announced that the test was due to be updated after 15 years and the new version is expected to be rolled out before late next year. 
The proposed changes to the test include the speaking section, which would assess the English skills of the applicant. During this part, an officer would show photos of everyday scenarios and ask the applicant to describe them. The current test evaluates the speaking ability of the applicant during the naturalization interview when they are asked questions that they have already answered in their naturalization paperwork.
Shai Avny, who immigrated to the US from Israel five years ago and became a citizen last year, says that the new speaking section of the citizenship test, which would be based on photos rather than personal questions, would make the exam more difficult for those like her who learned English as an adult. She also says it could increase the tension already felt by applicants during the exam. 
Another change proposed is to make the civics section on US history and government multiple-choice instead of the current oral short-answer format. Bill Bliss, a citizenship textbook author from Massachusetts, explains in a blog post that this would demand a large knowledge base. A current civics question asks applicants to name a war fought by the U.S. in the 1900s. 
The current test requires applicants to answer six out of ten questions correctly, which necessitates a superior level of language proficiency and aptitude for taking tests. The 10 questions are chosen randomly from a pool of 100, and applicants can view and study all of the questions before taking the test. In December, the U.S. Citizenship and Immigration Services declared that the proposed changes to the test follow best practices in test design and will help unify the process.  According to federal law, applicants seeking citizenship must be able to demonstrate an understanding of the English language, as well as knowledge of American history and government.