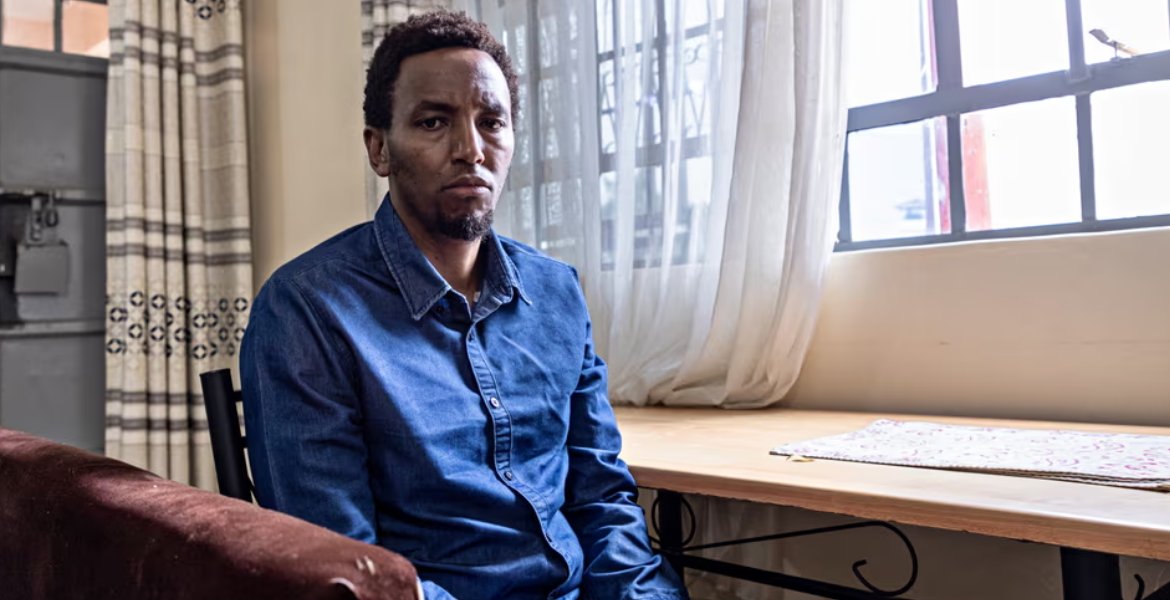 Anthony Mbare at Home in Juja
On a chilly November evening, Anthony Mbare waits in a car in rural Wiltshire, England for his next client.
With the temperature at 3C and having been waiting for almost two hours, he cannot turn on the heater as it may drain the car's battery. Unable to afford the costly £3 coffee available at the petrol station, he decides to warm himself by blowing on his hands, wiggling his toes and wrapping every inch of his body in a warm blanket. At around 9 p.m., he finally arrives at the door of one of his sick and aged clients. Today, he earns a total of £61.20 after meeting ten clients over a stretch of sixteen hours. This is a marked improvement from his worst days when he barely earned £15. At present, lots of foreign care employees have to pick jobs at social care institutions to assist in resolving the alarming shortage of workers in social care.
Mbare had hoped that moving to the UK would provide a better future for his family. He left his life in Kenya and paid £2,500 to a domiciliary agency that promised him a full-time, minimum-wage job that would earn him ten times as much as he could make back home. However, after less than a year, he was forced to return to Nairobi with £10,000 of debt and no job. His employer allegedly fired him and terminated his visa sponsorship after he raised concerns about working conditions. The company did not provide him with a reference, hindering his chances of finding another sponsor in the care sector and preventing him from staying in the UK.
Although Mbare enjoyed working with his clients, mostly elderly people receiving end-of-life care, the conditions were not as he had expected. Prior to departing Kenya, Merit Healthcare, his sponsor, had promised him a weekly wage of £10.20 for working 40 hours a week. The contract stated that he was supposed to earn a yearly salary of £21,200, which he would receive in twelve monthly instalments. However, when he arrived in the UK, he received fewer work hours than he had been promised, leading him to struggle with his basic living expenses.
Despite spending long hours waiting for appointments with clients, he was only paid for the half-hour chunks of time he spent providing care with no compensation for time spent driving or waiting in between appointments. In addition, he was paid significantly less than what he had been promised, with monthly incomes ranging from £980 to £1,100, which would amount to an annual salary of around £12,000 to £13,000. Despite the financial difficulties, he persisted in his work, hoping to earn enough to support his family's needs after paying rent, bills, and school fees.
Mbare was confronted with a vehicle policy that would require him to bear the expenses of road tax, insurance, and maintenance for a company-provided car. An alternate option presented to him was to buy a car at cost price and agree to a monthly deduction from his payroll. However, Mbare had serious apprehensions about the arrangements which according to him would cost him a considerable amount every month leading him to be indebted to these expenses. He raised his concerns with a manager hoping to find a resolution but was fired by the company days later.
Mbare was accused of failing to follow the company's new procedures and driving other employees to refute the company's stance. Merit purported that Mbare was fired for substantiated and acceptable grounds, but could not provide further details due to data protection rules.