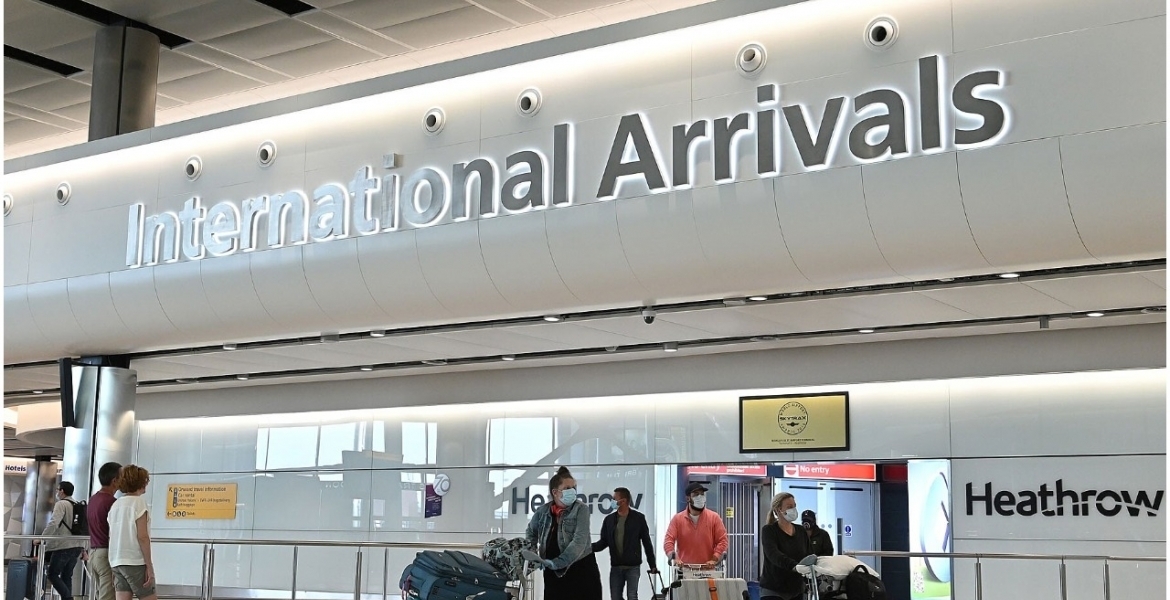 Kenya is set to be added to the UK COVID-19 red list on April 9th following a surge in coronavirus infections in the country.
The British High Commission in Nairobi said travelers who have been in or transited through Kenya in the past 10 days will not be granted entry into the UK. Also to be included in the travel ban list alongside Kenya are Bangladesh, Pakistan, and the Philippines.
Only British and Irish nationals, as well as third-country nationals with residence rights, will be allowed to enter the UK from these nations. 
"British, Irish, and third-country nationals with residence rights arriving from these countries will be required to quarantine in a government-approved facility for 10 days," the British High Commission said in a statement on Friday.
In an update on its website, the UK government said some visitors from Kenya tested positive for the South African COVID-19 variant.
"Of the average of 550 people that travel from Kenya to the UK each week, a significant number are testing positive on Day 2. Nearly a third of those positive have been carrying the B.1.351 variant, which originated in South Africa." 
Last week, President Kenyatta banned the movement in and out of the 'disease-infected zone' comprising the counties of Nairobi, Kajiado, Machakos, Kiambu, and Nakuru to contain the spread of COVID-19. He said the five counties account for 70 percent of the country's total COVID-19 caseload.
The government also banned all social gatherings at all places of worship in the counties and lengthened curfew hours to start from 8 pm to 4 am.
Bars and all liquor joints were all shut down while restaurants were directed to offer take-away services only until further notice.