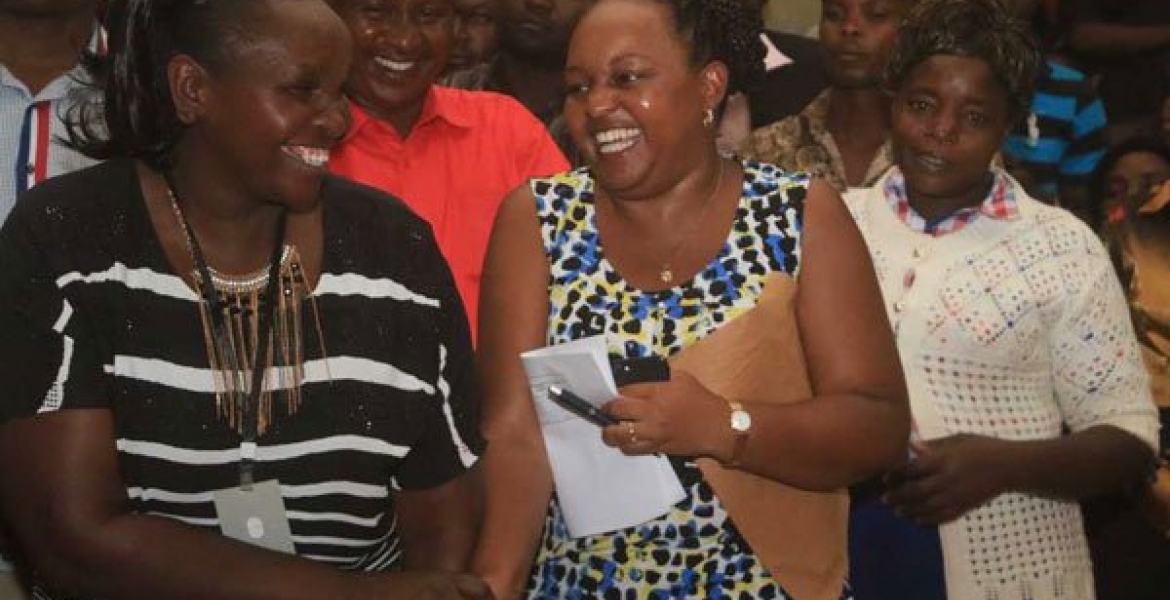 Former Devolution Cabinet Secretary Anne Waiguru on Tuesday clinched the Jubilee Party nomination for Kirinyaga County Governor.
Waiguru, a newcomer to elective politics who declared interest in the seat after quitting her cabinet position following a corruption scandal, won with 100,632 votes. Her closest rival was current Kirinyaga Central MP Joseph Gitari with 46,678 votes.
Despite spending a lot of resources in the primary campaign, incumbent Governor Joseph Ndathi finished a disappointing third, managing only 17,085 votes. He conceded defeat later Tuesday night while still casting doubt on the nomination process.
"Although I lost, I lost with my people but Jubilee can have its way and us the minority, can have our say," said Ndathi, who said he was still pondering his next political move.
Waiguru will face 2013 presidential candidate and Narc-Kenya leader Martha Karua in the August 8th general elections, almost assuring there will be a woman Governor for the first time in Kenya after the August elections.
100% of Kirinyaga MPs out, 66% of MCAs out
Residents of Kirinyaga seemed to be longing for a fresh crop of leaders, as all current Members of Parliament (MPs) belonging to the Jubilee Party were voted out in their respective constituencies. Two thirds of the Members of County Assembly (MCAs) were also kicked out by newcomers.
In Ndia Constituency, Stephen Ngare lost to businessman George Kariuki.
In Gichugu Constituency, Njogu Barua lost to newcomer Githinji Gichimu, a lawyer. Gichimu won with 27,959 votes against Barua's 8,558.
In Mwea Constituency, incumbent Peter Gitau lost to newcomer Kabinga Wathayu.
Kirinyaga Central will also have a new MP after incumbent Joseph Gitari vacated the seat to run for Governor. Lawyer John Munene won the nomination with 11, 432 votes, with his challenger Mwai Kabui garnering 11, 297 votes.