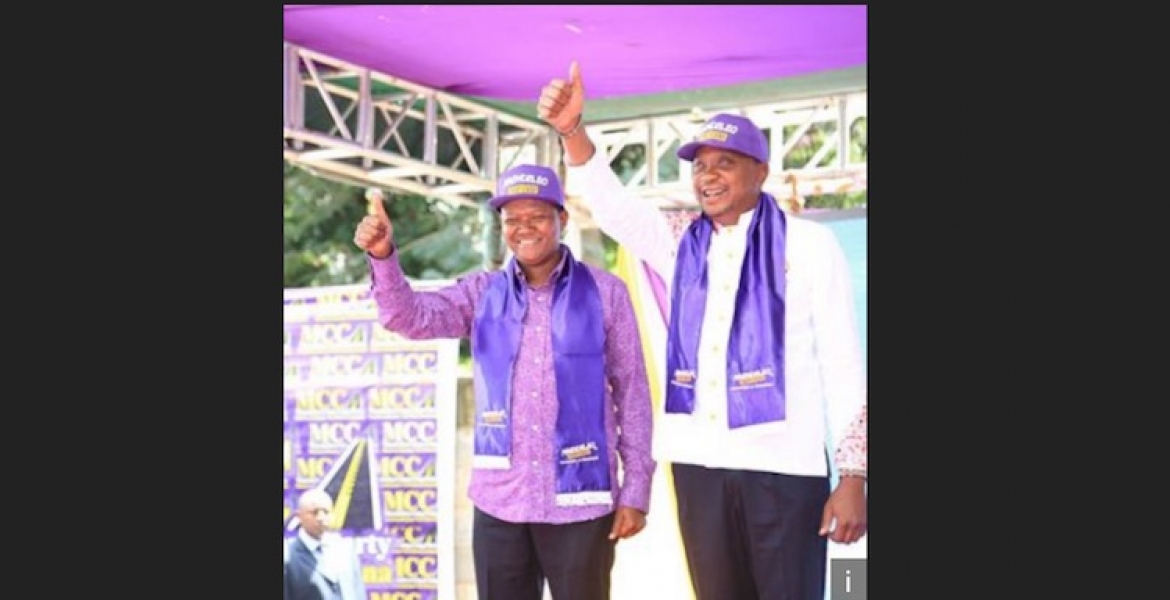 Machakos governor Alfred Mutua's Maendeleo Chap Chap party on Saturday agreed to endorse President Uhuru Kenyatta's re-election in the August 8 general elections.
Speaking during the party's National Delegates Conference at the party's headquarters in Lavington, the governor revealed why his new party decoded to back President Uhuru Kenyatta in his quest for a second term in office.
"And since we have no presidential candidate in this year's election, we decided to give you (President Uhuru Kenyatta) another term,"  Mutua told the president during the conference.
"The country has not witnessed such empowerment of the youth with setting up of polytechnics at least in every constituency-like it is the case today. This is a government with a score card," said Mutua dismissing the opposition's pledge of a better country.
He added: "Yes, we agree there have been issues with corruption. But you (Uhuru) have come out against it and every Kenyan knows you are a clean man," he added.
Speaking during the endorsement, President Uhuru took the opportunity to hit out at the opposition describing their new outfit of the National Super Alliance (NASA) as a selfish power seeking venture.
"For a whole year they sat down not to discuss how to solve problems of 40 million Kenyans but how to give jobs to some four people," said Uhuru.
"We do not believe in individualistic leadership like our opponents. Our aim is to form a government for the good of all people," Uhuru added.