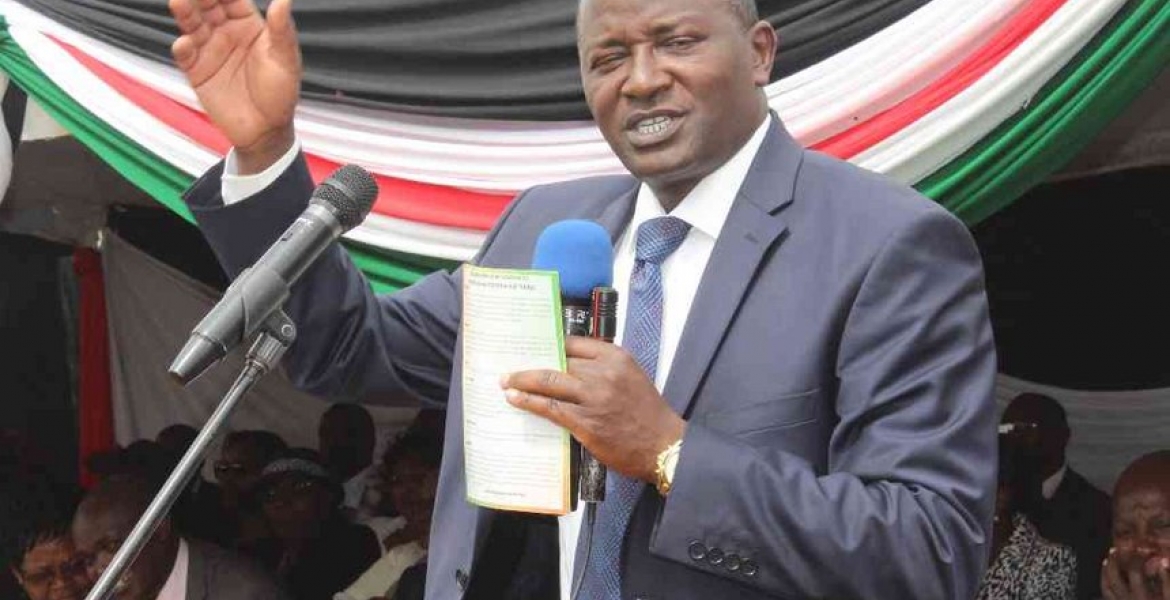 Kigumo MP Jamleck Kamau has said he will not be vying for Murang'a governorship as an independent candidate.
Kamau, who lost to incumbent governor Mwangi wa Iria in the Jubilee primary election, said he will not defect from Jubilee to run as an independent. He said he will instead run an aggressive campaign to get President Uhuru Kenyatta re-elected.
"I will not ditch the party because I invested in its formation. We know who were behind my defeat but when one door closes, many others will open," Kamau said, while speaking at St Paul Church in Kigumo Constituency on Sunday.
While complaining that there are powerful people who did not want him elected and rigged him out, Kamau urged his voters to still show up and vote in the general elections despite that he will not be on the ballot, telling them if they get dejected stay home President Kenyatta will fail to get re-elected.
"If you do not vote, our President Kenyatta will fall. He was not involved in the irregularities and we cannot tie those shortcomings to his bid," Kamau said.