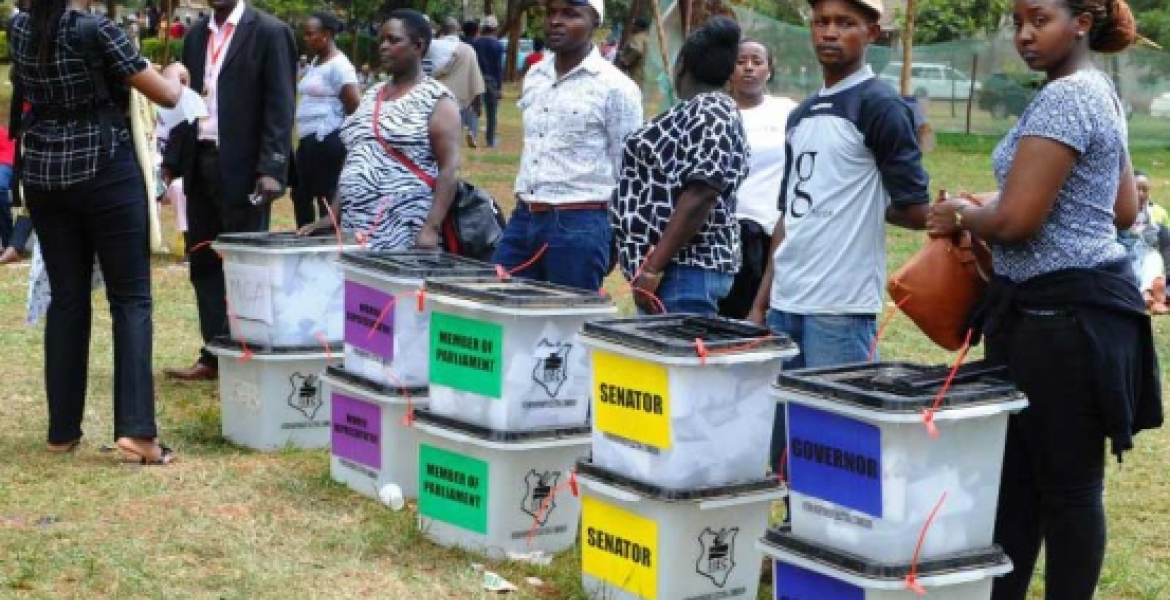 As the August 8 elections date nears, political parties are rushing to recruit agents that will be used to man and guard votes as it emerged that agents will play key role in the presidential election, following Friday's ruling by the Court of Appeal that results announced at the polling stations level be final.
Sources reveal that the two main political factions, Jubilee and NASA will be spending heavily in recruiting elections agents that will be deployed in all 41,000 polling stations across the country.
The two sides will be spending a combined budget of over one billion shillings and the figure could rise considering that there are six candidates in the race for the country's top seat.
Last week, NASA announced that it was seeking Sh410 million for its "Adopt-a-Polling-Station" and launched an online fundraising on Friday as it seeks to cover all poll rigging loopholes it claimed was used to rig them out in the past elections.
Jubilee Party has equally called for applications for polling agents, and, according to the party's Secretary General Raphael Tuju, the party will play by Electoral rules contrary to their counterparts in the opposition.
"We will play by the rules, NASA is behaving like players who have been shown the field by the referee but they want to play even outside the recommended pitch. As Jubilee we cannot hold parallel system, we will stick to the law," he told the Sunday Standard.
The Independent Electoral and Boundaries Commission (IEBC) has already warned the Opposition that only one agent per candidate will be allowed in the polling stations, but NASA has insisted on having their way and deploy at least five agents per polling station.
NASA presidential candidate Raila Odinga Saturday said that this time round the opposition had blocked all avenues the ruling party would use to rig, assuring his supporters that he will not cry of a rigged election again.
"If they thought they would steal, they will not. Let me assure you we have closed for them all the holes they were planning to use to steal the elections," he said at a rally in Luanda, Vihiga County
"There will be no sleeping. The proverbial 40 days of the thief have reached," Tuju said.
But the ruling party has maintained that it will employ the normal number of agents as required by law, and will not play by NASA's tricks.
"We would not be carried away by the fixation of NASA on the issue of agents. We will win this election through voters who will turn out to vote. NASA's paranoia is because they have smelt defeat," Tuju said.