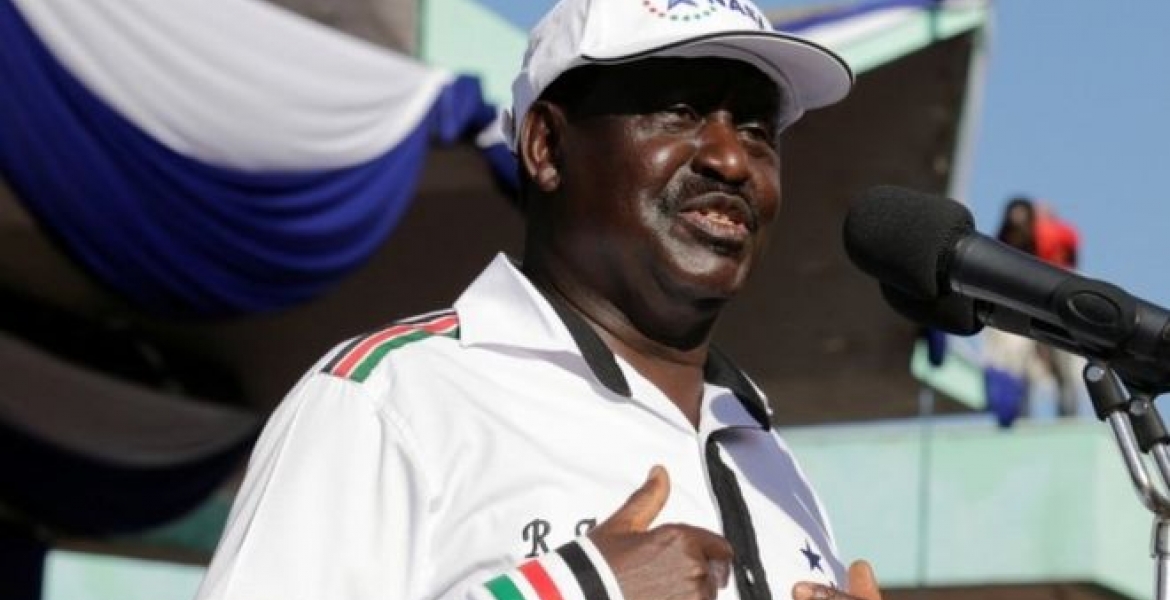 National Super Alliance (NASA) flag-bearer Raila Odinga has warned Defense Cabinet Secretary Rachel Omamo against being used by the Jubilee Administration to involve the Military in the August 8 elections.
Speaking while on a campaign trail in Vihiga, the former Prime Minister insisted the government was scheming to use the Kenya Defense Force officers as agents in order to rig the upcoming polls.
Raila cautioned Omamo and urged her not to be duped by Jubilee into allowing the military to rig the election.
"I want to warn Omamo not to be cheated by Jubilee to deploy the Military during elections. It is not the responsibility of Kenya Defense Forces to get involved in issues of internal security. The Army is set in place to guard the country against external forces. If the government wants to use military in the coming elections they must get an approval from the parliament," Raila said.
Last week, the opposition chief alleged that the government was training Military personnel to be used as electoral agents across the country, adding that already over 100 KDF officers had been deployed in Kakamega County to aid in rigging of the August polls.
President Uhuru Kenyatta responding to Raila's allegations denied the claims saying that the opposition had resorted to crying foul after sensing defeat in the upcoming elections.
"That man is a rumor monger who knows that he can't win in August that is why he is busy spreading rumors and propaganda," Uhuru said.