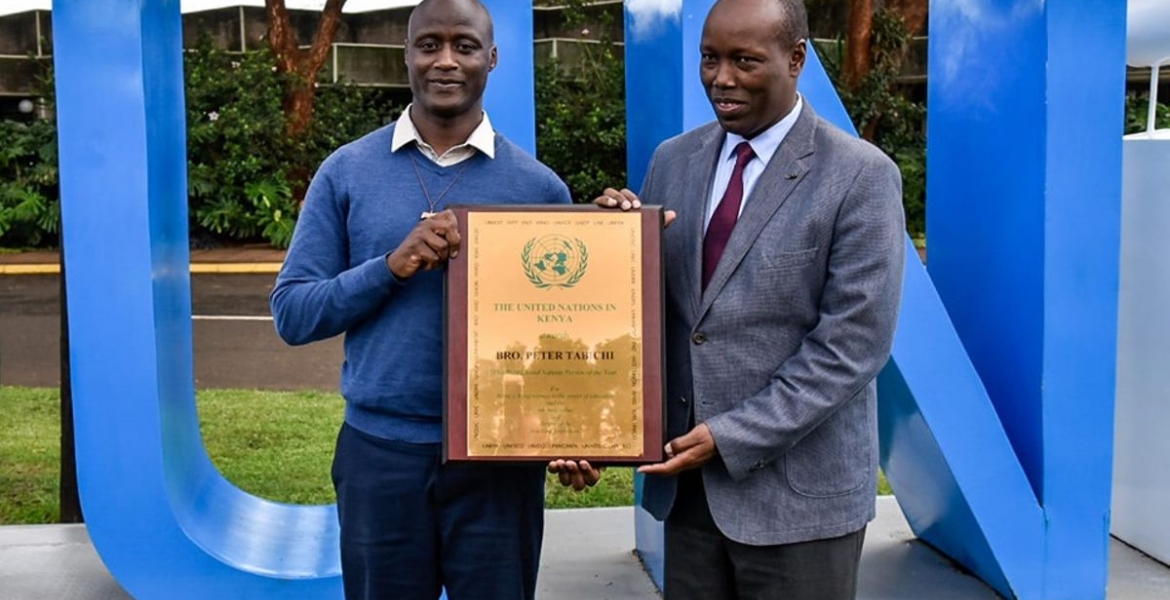 Award-winning teacher Brother Peter Tabichi was on Thursday named the United Nations (UN) in Kenya Person of the Year for 2019.
UN recognized Tabichi, who is Kenyan, for being "a living witness to the power of education and the inherent value and dignity of the teaching profession."
The 36-year-old made history in March this year by becoming the first teacher from Africa to win the prestigious Global Teacher Prize.
The Mathematics and Science teacher at Keriko Mixed Day Secondary School in Nakuru County won the Varkey Foundation $1 million (Sh100 million) Global Teacher Prize in a ceremony held in Dubai.
Tabichi joins the list of select individuals who have been named UN Persons of the Year since 2002 including marathoner Eliud Kipchoge, who won the award in 2018.
Since 2002, the UN has awarded and recognized individuals who have been an inspiration to Kenyans.
"Good education should not be a matter of luck but should be a right. Today people continue to struggle even more than what I went through. The role of education should be to unlock the best in people and giving them the ability and skills to be able to relate and connect with others in the society," said Tabichi after receiving the award at the UN offices in Nairobi.
The awarding ceremony coincided with the celebration of United Nations Day, which is marked annually on October 24th since 1948.
Tabichi, who trumped nine other finalists who were selected from a list of 10,000 applicants for the global award, donates 80 percent of his monthly salary to help poor students.
He is a member of the Franciscan religious order, a Roman Catholic religious order founded in the early 13th century by St. Francis of Assisi.