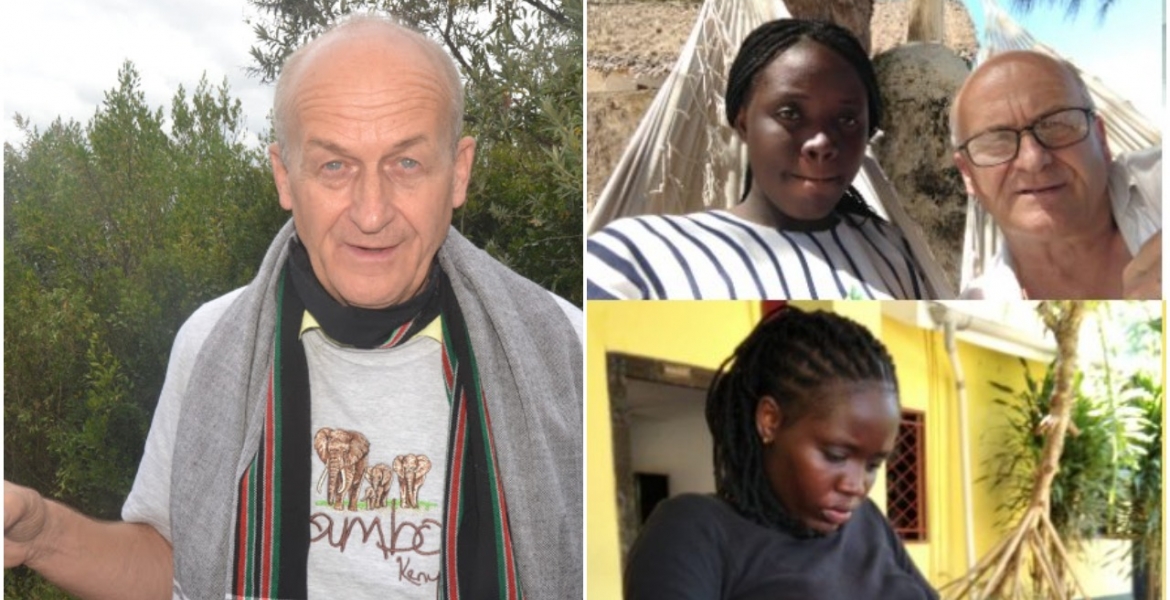 A 66-year-old German investor who was allegedly robbed of Sh5.4 million by his Kenyan girlfriend has fled to Tanzania for fear of his life.
Reiner Hans Hermann Kreplin had last week sought police protection after receiving threatening messages from unknown people.
He told local media that he has been receiving threats since his girlfriend Mercy Adhiambo Achieng, 24, vanished after stealing the millions from his villa at Harbour Key cottages in Malindi in September last year.
"I am currently out of Kenya in one of the East African countries for my safety because of the threats I was receiving from anonymous people who were always detecting my location," Kreplin told K24 Digital.
He added that he visited Mercy's rural home in Siaya County last month hoping to get information on her whereabouts but the family said she has been unreachable for months.
The foreigner said he was cohabiting with Mercy before she stole 40,000 Euros and disappeared. Since the incident, anonymous people have been sending him threats, forcing him to leave his house and move from one town to another over fears that his girlfriend could be trailing him with a gang.
Kreplin said he had just jetted back to Kenya carrying a huge amount of cash with a view of buying a second villa at Harbour Key cottages, which he would co-own with Mercy. He also planned to invest Sh5 million in an irrigation project and a recycling plant in Ganze, Kilifi County.
"I reported the matter to Malindi police station after she went missing. We went with the police to my cottage only to find the suitcase broken into and Sh5.4 million in foreign currency missing,'' he said.
The German came to Kenya in January 2019 as a tourist from Ethiopia, where he initially wanted to invest. He met Mercy at Amada Resort, where she worked as a waitress and they immediately fell in love.
He later bought a villa at Harbor Key Cottages in Malindi from an Italian national and moved in with Mercy. Kreplin also said he was supporting her family financially.
He has expressed dissatisfaction with the way police are handling the matter, saying they have taken long to track and arrest Mercy.