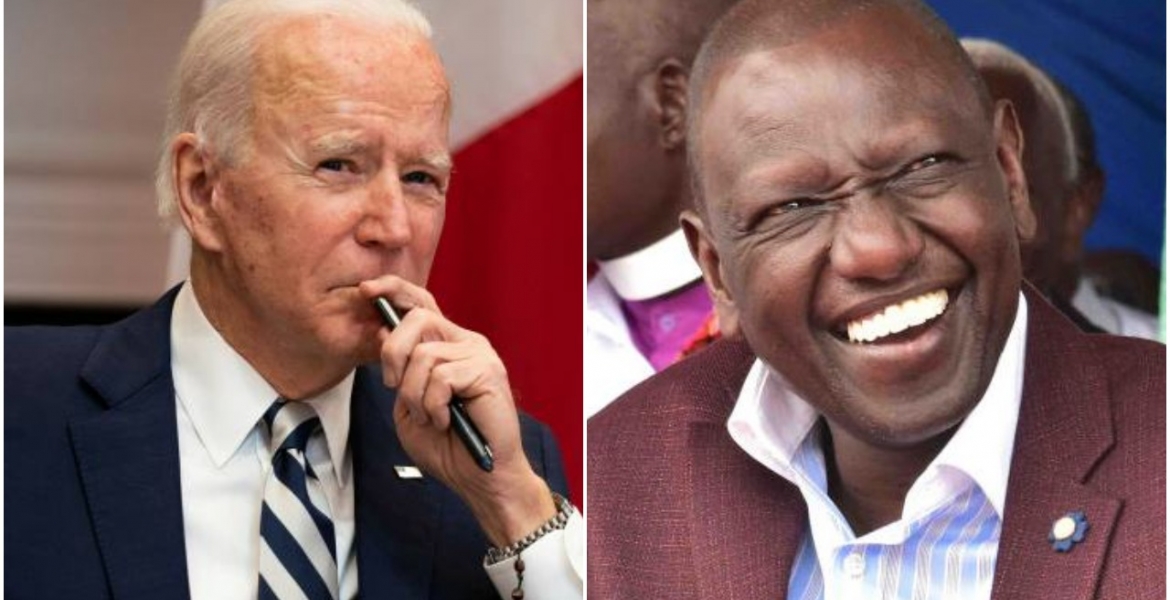 Deputy President William Ruto has continued to defend his 'Hustler' campaign ideology ahead of the 2022 general elections. 
Through Twitter, Ruto shared a screengrab of US President Joe Biden's tweet in an attempt to justify his 'Hustler movement', which seeks to empower low-income earners and change the country's economic policy from the top down to bottom up to ensure resources get to ordinary citizens.
"Trickle-down economics has never worked. It's time to grow the economy from the bottom up and middle out," reads President Biden's tweet dated April 29th, 2021.
Ruto shared the screenshot of Biden's tweet alongside a tweet he (Ruto) posted last year and highlighted the dates on both tweets, possibly to prove that he is "ahead of the curve."
Ruto's tweet dated October 4th, 2020 reads: "Countrymen, finally the Wheelbarrow/Mkokoteni/Bodaboda moment is here. The discourse about; Hustlers not tribes; wananchi not leaders; empowerment of ordinary hustles not power for the few; ordinary hustler jobs not positions for the mighty' from Bottom-up not top-down, Jipange."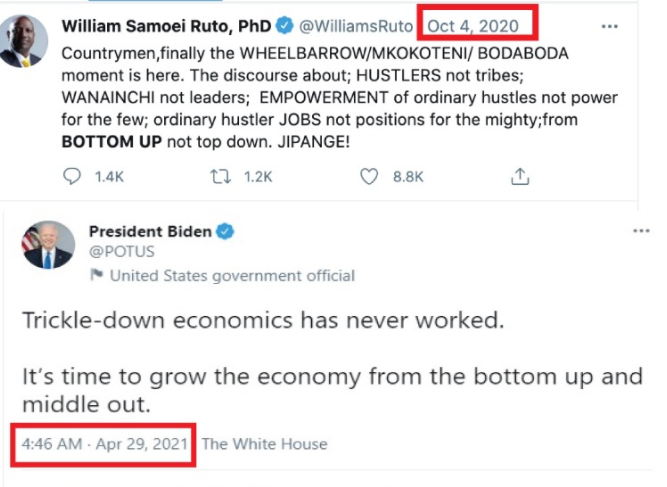 Ruto has in the past dismissed claims that he is using the 'Hustler' narrative to drive a wedge between the poor and the rich.
"When I say let's empower the bodaboda rider and the mama mboga, by giving them government money to expand their businesses, how does that amount to incitement?" posed Ruto.
"The next government will be formed by touts, the bodaboda riders, and the mama mbogas,"  he added.